These 10 Best Low Calorie Breakfast Meal Prep Ideas for Weight Loss are all healthy and high in nutrition! I've included vegan and vegetarian meal prep recipes for breakfast. As well as meaty recipes for the protein lovers.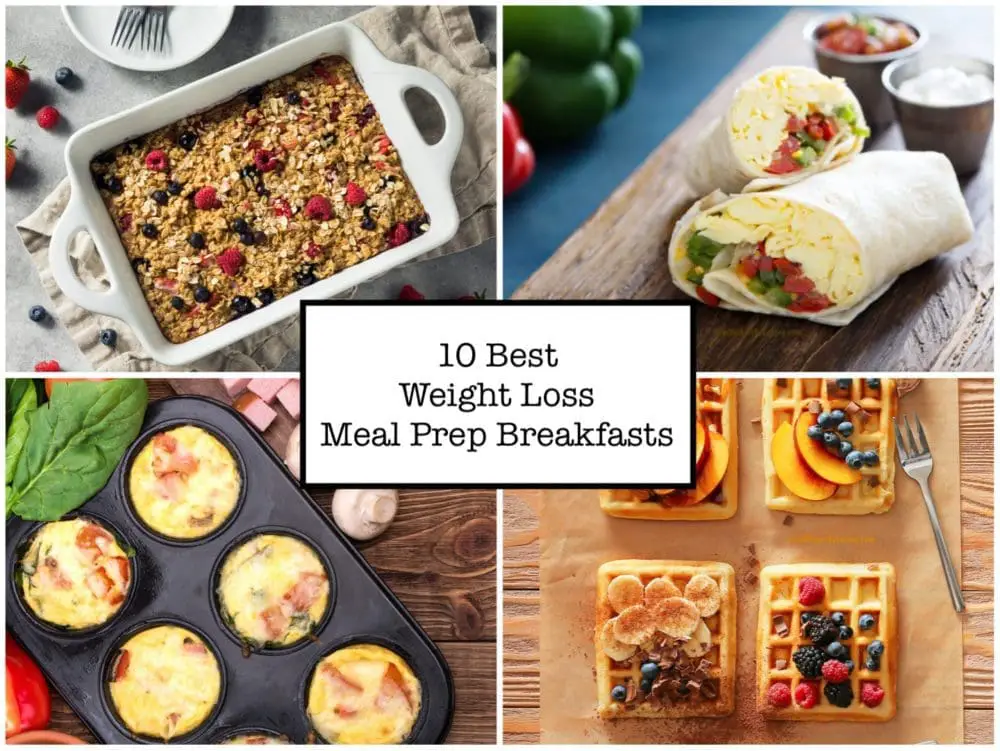 10 Best Low Calorie Breakfast Meal Prep Ideas for Weight Loss
These meal prep breakfast burritos are just 343 calories, and come with 3 optional meat add-ins! These easy meal prep recipes are great for taking "on the go" and have over 14g of protein (if you add meat, you'll be boosting protein even more!)
This easy breakfast casserole makes a great breakfast meal prep recipe. It comes with protein add ins, and you can make this meal prep recipe vegan if you like. At just 310 calories you'll love this meal prep breakfast bake! You get to choose your favorite berries, and add in lots of protein with the 5 optional protein boosts. It's easy to reheat these breakfast meal prep recipes for the week. Just pop a slice in the microwave, or enjoy it cold (like overnight oats… which we will get to as well, below!)
These blueberry lemon scones make great breakfast meal prep recipes! At just 140 calories, and packed with protein (we add in Greek Yogurt!) you can enjoy these yummy scones without guilt, and on the go! I like to make a double batch of these for easy meal prep weight loss breakfasts. I freeze them in individual bags, then pull one out the night before and let it defrost in the fridge. It's the perfect "eat on the road" breakfast!
This meal prep breakfast casserole is just 131 calories and can be quickly reheated in the microwave! Each casserole makes 8 servings, making it one of the best breakfast meals prep options out there. And with 9.1g of protein, you'll be starting off the day right. You can even make these vegetarian meal prep recipes by swapping out the sausage for vegetarian breakfast sausage!
These overnight oats are just 120 calories, and come with a 30 topping list, so you can change up your breakfast meal prep weight loss recipes each week. This no cook meal prep breakfast recipe is easy and fun to make. And you can eat them on the go or at work. Plus, you can make these meal prep recipes easy for kids, let them pick their toppings and they can feed themselves in the morning. So you can sleep in or enjoy your coffee in silence.
These low calorie waffles are just 145 calories, and make great meal prep breakfasts! I like to make a double batch on Sunday mornings. We enjoy them for breakfast while I make extras for the entire week! These meal prep breakfast ideas are great with my 2 Minute Microwave Blueberry Sauce Recipe!
These breakfast meal prep wraps are just 284 calories, and can be made vegetarian or with meat add-ins! With 14.9g of protein, you'll want to make these meal prep recipes for weight loss weekly. With just 5 ingredients, these breakfast meal prep weight loss ideas are low cost and a breeze to make too!
There are few things better than homemade granola with milk or yogurt. And with 5 weight loss granola recipes to choose from, you'll be happy and satisfied all week long. Just 203 calories, this granola can be snacked on (dry) on the way to work. Or you can serve it over your favorite milk or grab a yogurt and bag of granola to enjoy at work together. Choose your favorite breakfast granola for extra quick and crunchy breakfast meal prep recipes to lose weight.
These breakfast meal prep ideas are just 236 calories, and you can make them with frozen or fresh (homemade) hash browns. This breakfast meal prep recipe makes 12 servings, so they are great for big families. You could also have 2 (for under 500 calories!) and that makes 6 breakfast weight loss meal prepping servings. If you're looking to cut carbs, this article also has a "no hash brown" egg cups recipe!
These meal prep breakfast pancakes are just 109 calories each, and they have 8.2g of protein! The cheesecake flavored pancakes also come with 5 toppings, and at just 109 calories you can have 4 without going over 500 calories! These meal prep pancakes can be made ahead and then popped in the microwave, oven, or toaster oven to reheat in the morning. They are also really yummy cold!
10 Best Low Calorie Breakfast Meal Prep Ideas for Weight Loss
With 30 toppings for meal prep overnight oats, 5 granola recipe, and 4 ways to make breakfast burritos, you're getting much more than just 10 meal prep breakfast recipes here! You can find more low calorie breakfast ideas here. Plus, this new Low Calorie Bagel Recipe also makes a great Meal Prep Breakfast!
About the Author
Hi, my name is Audrey Johns and I am a 4 time best selling cookbook author! All 4 of my low calorie cookbooks are published by HarperCollins (the oldest publishing house in the US!) and have been featured on prominent TV shows like The Today Show, Rachael Ray and The Doctors. I am a low calorie and healthy recipe authority and my delicious recipes are tried and loved by thousands of readers. 
After a one year 150 pound weight loss (and I've kept it off for 13 years!) I started sharing all of my low calorie recipes with the world. They are always all-natural and geared around weight loss and weight management. I have even made some of these recipes with my Biggest Loser pal Bob Harper! Check out my weight loss story, my best selling cookbooks, and my numerous TV appearances by clicking here.
More Weight Loss Recipes:


Lose Weight By Eating Cookbooks

Share these Low Calorie Weight Loss Recipes: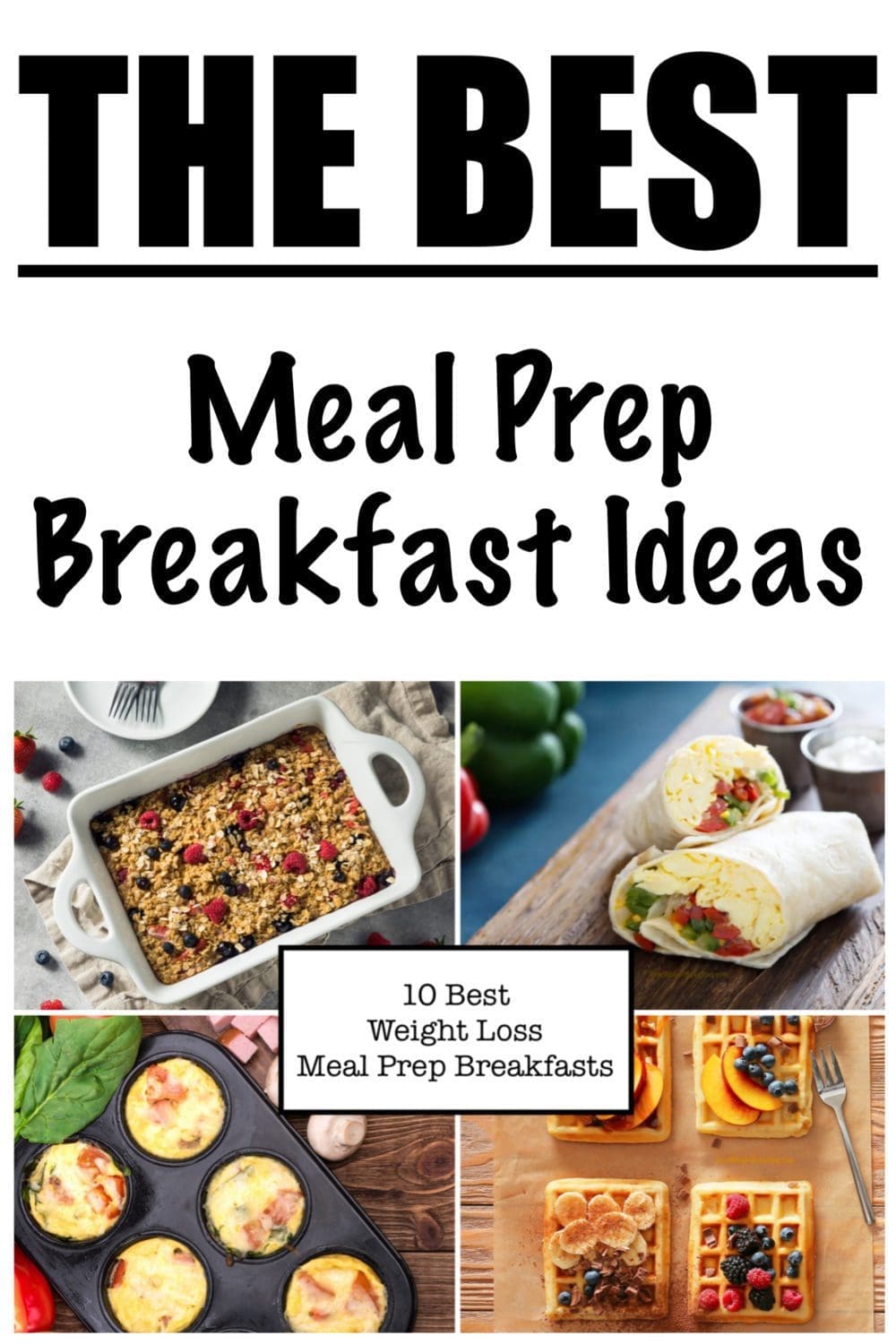 Article History:
Originally written and published August 24, 2022 by Audrey Johns
Most recent update on November 29, 2023 by Audrey Johns