Welcome to Lose Weight By Eating! I'm a weight loss blogger, healthy recipe developer, and bestselling cookbook author. And I can't wait to tell you my (celebrity filled!) story!
My name is Audrey Johns and I am a 4 time best selling cookbook author of healthy cookbooks. You may have even seen me on TV!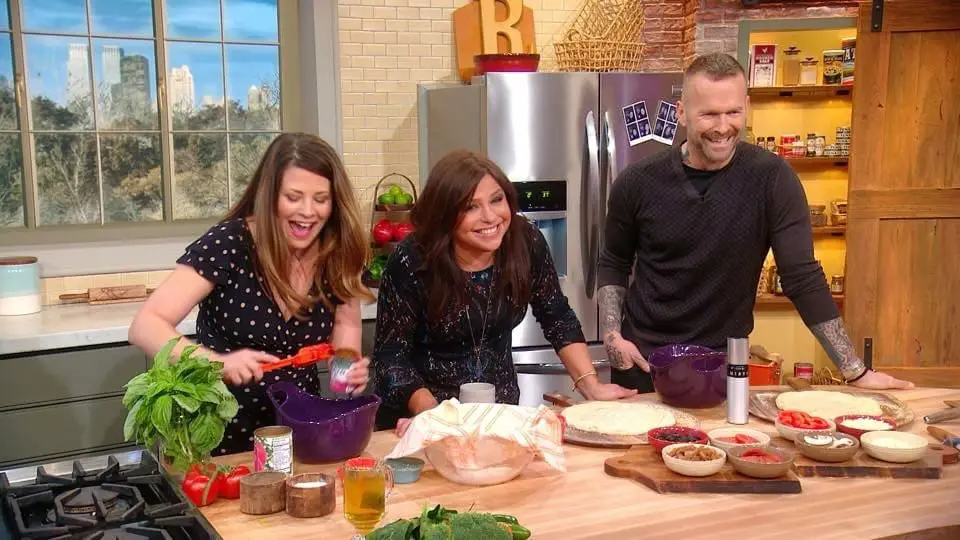 As a regular on The Rachael Ray Show I often showcase healthy versions of food that you crave. But that's not where I started… here's my story.
Audrey Johns' Weight Loss Story
I struggled with my weight all my life. I was always the heaviest girl in the room, and I never felt confident, and more importantly, I never felt healthy!
In 2011, I was at my heaviest weight. I was 275 lbs and a size 20. I was a new mom and had lost my job, and was bored and unhappy.
Having tried every diet out there, and sometimes I would lose a little weight, but it always came back on, plus more.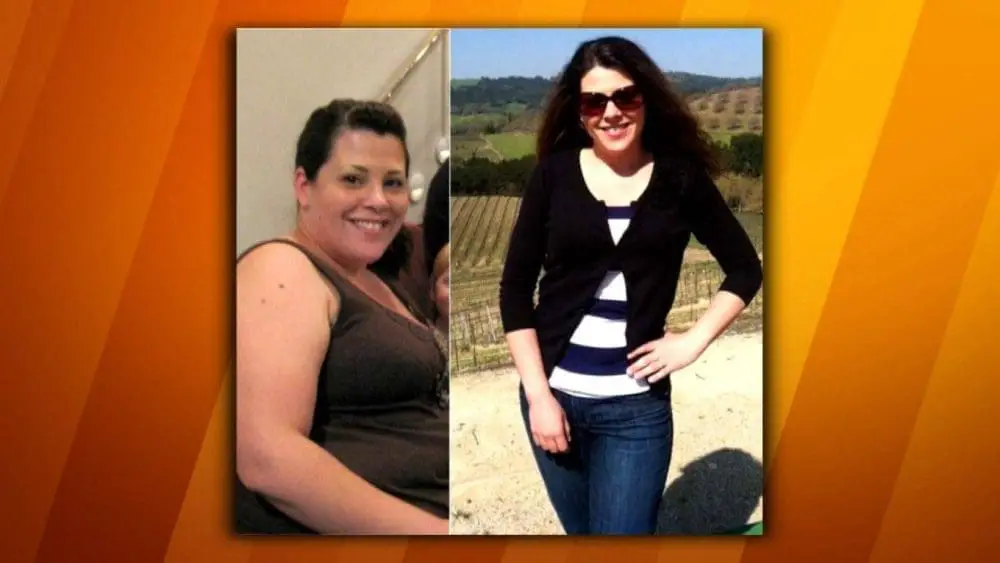 I started reading every blog, book and website about losing weight I could find. And I came across the Clean Eating Lifestyle.
Clean Eating is all about eating all natural foods with no processed ingredients, fake sugars and dyes. All the foods I had been eating for years. I never met a drive though I didn't like, or a diet soda I wouldn't try.
I started cooking 3 meals a day and actually enjoyed the ritual of cooking and taking better care of myself. And within 11 months I had gone from 275 pounds to 120 pounds.
I had given up all processed foods, fake sugars, and dyes. And I broke up with diet sodas… for good!
I've kept the weight off for over 10 years, and have shared my story on countless TV shows and magazines.
I've written 4 best selling healthy cookbooks, and been lucky enough to meet and work with some of my idols: Nigella Lawson, Anthony Bourdain, Rachael Ray, Kathie Lee Gifford, and my mentor Marcus Samuelsson. Just to name a few.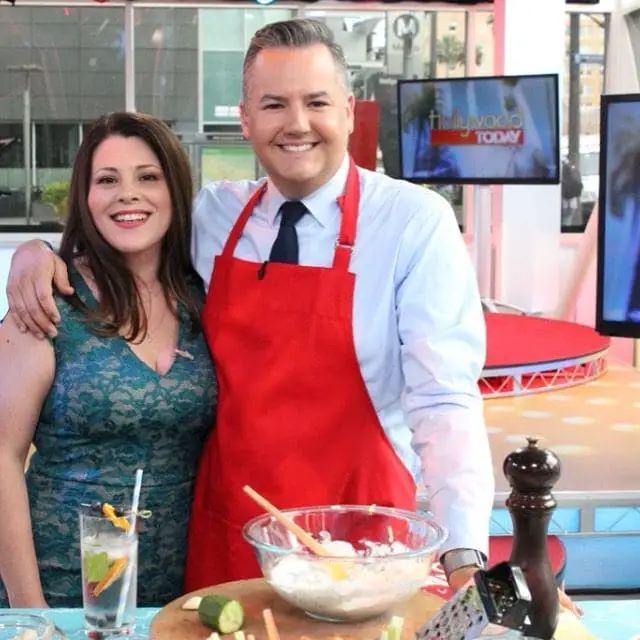 I've taught healthy cooking on the Today Show, and cooked with Kathy Lee! I've shared my weight loss story on The Doctors.
I was even a chef contestant on Season 2 of The Taste. But nothing has compared to working with Rachael Ray every season! Often with Bob Harper from The Biggest Loser!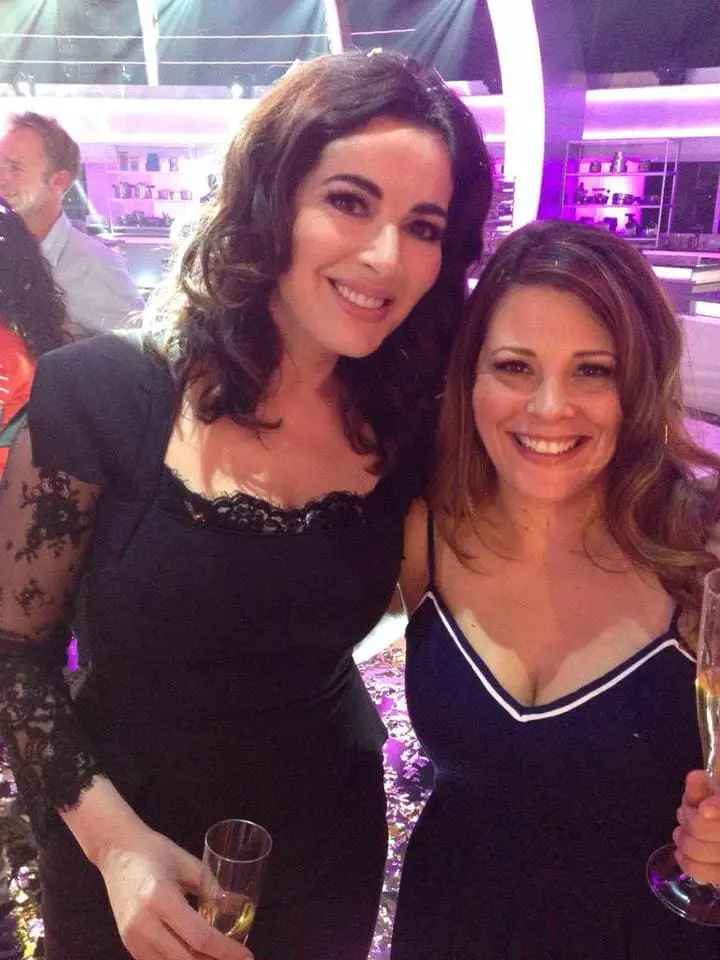 I've run into supermodels, movie stars, and a slew of celebrities in the studios I've been in.
Most of these chance meetings are all thanks to my cookbooks, and the opportunities I've had cooking with celebrities, and for them.
Audrey Johns' Cookbooks
With 4 bestselling cookbooks you can say I know a thing about cooking healthy. And working with the US's oldest and most prestigious publishing house (HarperCollins) has been a dream.
You know the Sex and The City reboot… when Carrie walks into her publishing house? That's HarperCollins… I was screaming "that's my publishing house, I've been there" when watching Carrie walking though the lobby.
It was almost as exciting as filming in the offices with the help of my editor and publicist.
My cookbooks can be found in bookstores, from Barnes and Noble, to small independent book stores.
I've even had a quick sellout in Costco with my best selling Instant Pot Cookbook. We couldn't keep them stocked!
From comfort food made healthy (pizzas, pastas, BBQ recipes) in my first cookbook. To detox recipes (smoothies, salads, detox waters) in my second book.
Plus a blockbuster Instant Pot cookbook, and my new baby a Easy Dinner cookbook there's 100's of low calorie and health recipes to choose from.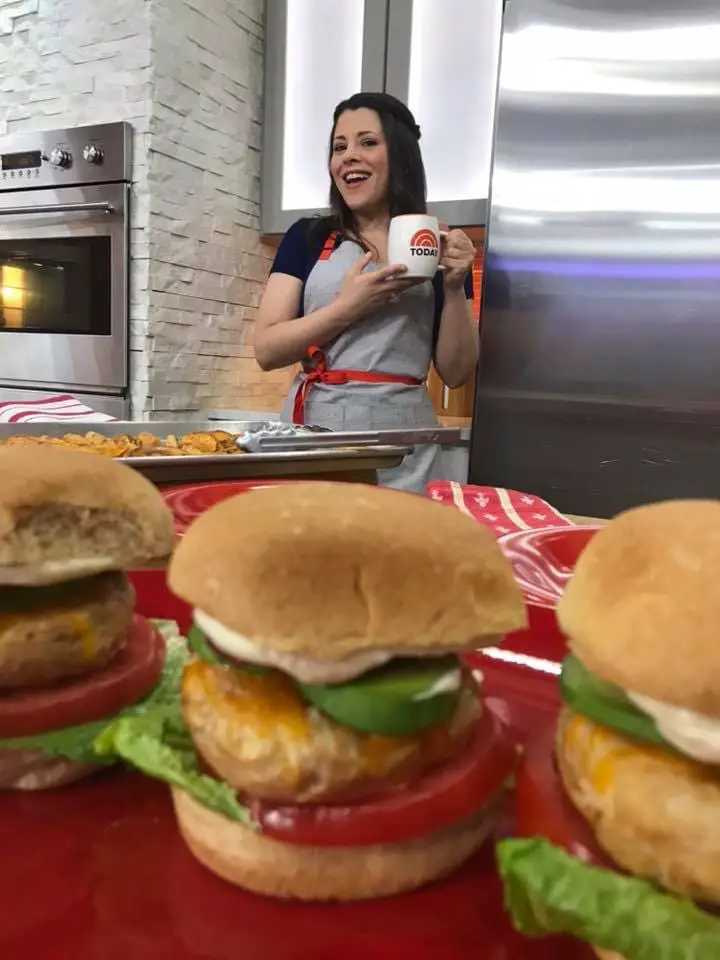 All 4 of my cookbooks are filled with healthy recipes that can help you lose weight or maintain weight.
Or just give you a healthy version of the foods you crave.

But I wanted to make sure those who did not have my cookbooks, could also benefit from all my healthy recipes. And that's where this website comes in.
Audrey Johns' Free Recipes
For over 10 years I have been posting healthy and low calorie recipes to the Lose Weight By Eating website.
From comfort food made healthy, to detox recipes, more smoothie recipes than I can count. And even meal prepping recipes, tips and menus can all be found here, on the website. For FREE!
You can find vegan, gluten-free, and even meat lovers meals in the website. All come with nutritional information, stunning photos, printable recipe cards (you can make your own free cookbook from them) and more.
As dieting has changed, Lose Weight By Eating has always been there with healthy recipes that are timeless and nutritious.

From low carb and high protein recipes, to Gluten-free, vegan and vegetarian recipes. You'll be sure to find 100's of recipes that suit your specific needs here at Lose Weight By Eating!
Lose Weight By Eating Diet Plans
Originally started as a weight loss blog, Lose Weight By Eating has lots of weight loss tips and tricks.
I believe weight loss should be done in a healthy way, and starvation is never the answer!
You can easily trim down, by eating MORE! Just more of what your body craves and needs.
Try my 3 Free Weight Loss Plans… or just start cooking from my recipes to feel and look your best no matter what your goals are.



Where is Lose Weight By Eating Going?
Always evolving, Lose Weight By Eating is embracing the body positivity movement.
Every body is beautiful at every weight. But if your doctor needs you to lose a couple pounds. Or if you just want to reduce the bloat after a weekend of eating out, we are here with low calorie, fat burning recipes to help.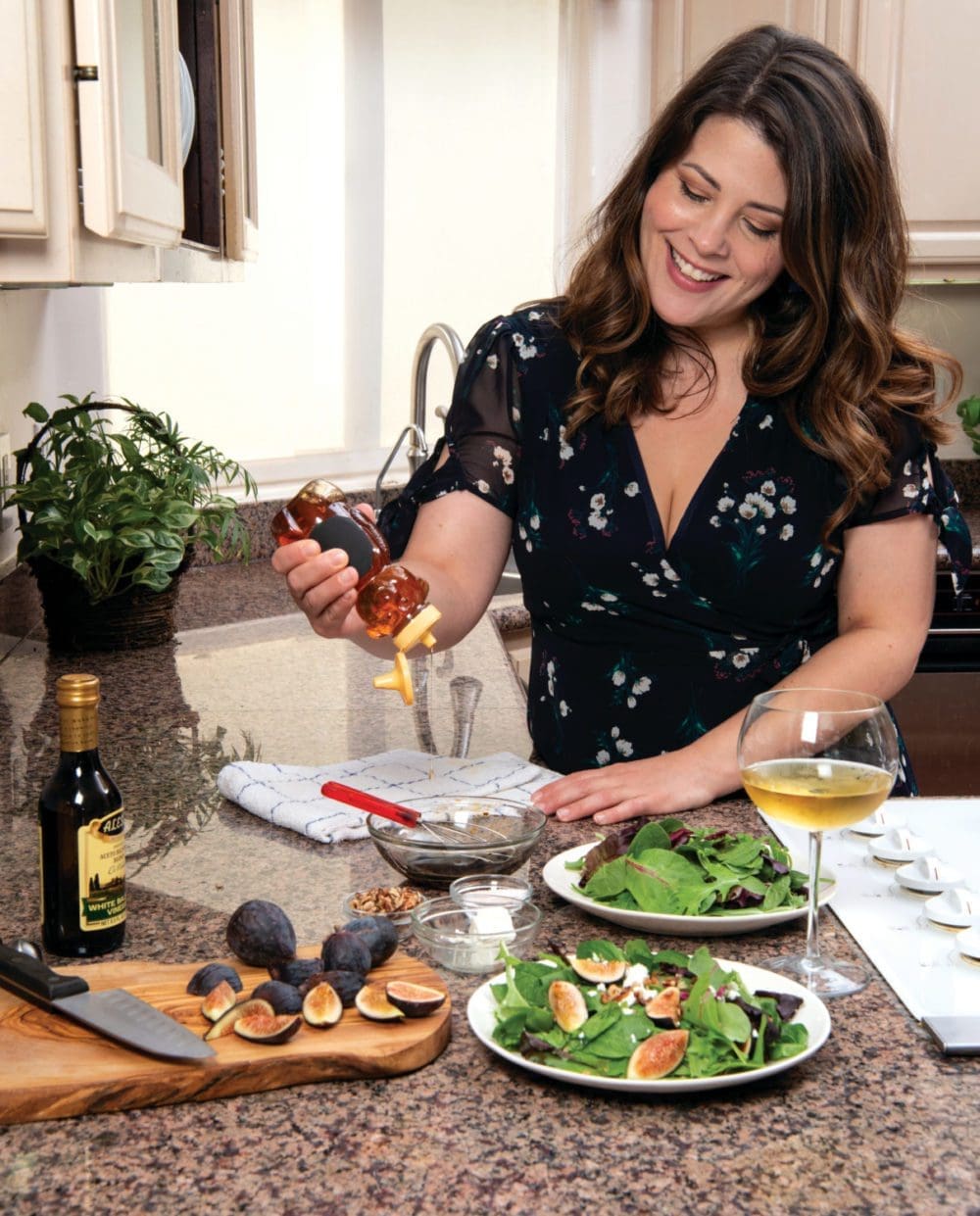 I think you can bring the self care movement into the kitchen, feeding your body food that both tastes good, but also makes you feel good.
So as the world evolves, we will too. Expanding our website to fit all healthy eating needs and goals.

What to Read Next: