Low Calorie High Protein Smoothies are great quick, and nutrition packed meals that are great on the go. They are quick and easy to clean up, and are low cost as well.
I have created 100's of smoothie recipes, and even written a best selling cookbook based around my smoothie diet. Lately protein powders, and protein smoothie recipes are super popular. So I wanted to gather my 10 best (and most popular) protein shakes in one place.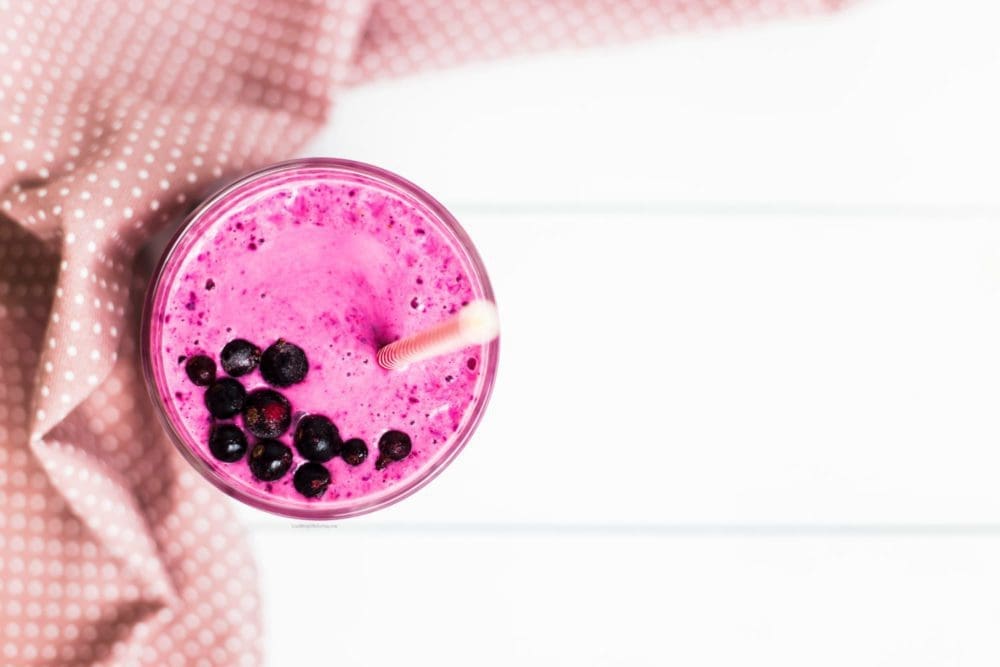 You'll find fruity, creamy, milkshake like, coffeehouse copycats and even caramel apple flavored recipes for protein smoothies below! I know you'll find a new favorite in the compilation below.
Each of the smoothie recipes come with their own printable recipe card. So you could print out all 10 and have a "make your own" cookbook filled with protein shakes for weight loss.
10 Low Calorie High Protein Smoothies
What You'll Find in this Article:
Protein Add-Ins for Smoothies
Most protein smoothies have a protein powder base. And that is my personal preference, but it's not the only way to boost your protein. Here I will share more ways to increase protein, and the best types of protein powder as well.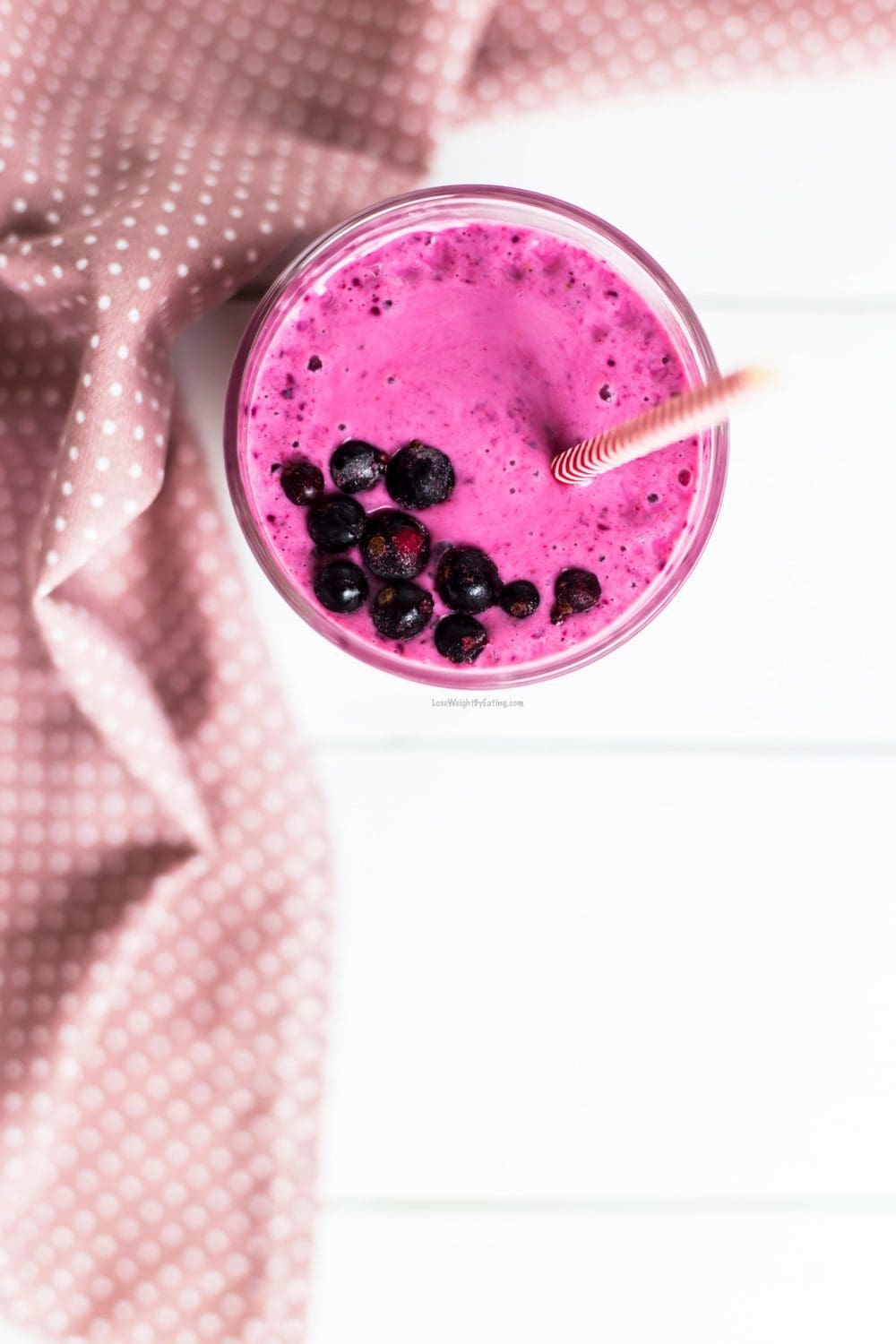 10 Best Protein Boosts for Smoothies:
Vegan Protein Powder
Whey Protein powder
Collagen Powder
Greek Yogurt
Cashew Yogurt
Milk based yogurt
Peanut butter
Almond butter (plus seed and other nut butters)
Milk in place of water
Cottage cheese
How to Make a Protein Smoothie
Making a smoothie is so easy, it's my go to meal. I have at least one protein smoothie per day (#3 is my go to) and I find it a great way to curb my chocolate cravings while adding lots of nutrition to my diet.
How to Make a Protein Smoothie Recipe:
Add all of the smoothie ingredients to a blender.
Choose your protein of choice and add in.
Blend until smooth.
Serve, and rinse out the blender right away to avoid sticking.
10 Low Calorie High Protein Smoothies
I love each and every one of these protein smoothie recipes, and they are all very different. You can click on the "check out this recipe" button and it will take you right to a printable recipe card for that specific recipe.
1. Chocolate Coffee Protein Shake
This low calorie high protein smoothie tastes like a mocha frap from your favorite coffee bar. As a bonus, this smoothie has a caffeine boost, making it a great breakfast smoothie.
2. Strawberry Protein Shake
A little higher in calories (making it a great meal replacement shake) this strawberry protein smoothie tastes like a strawberry shake from your favorite drive through.
3. Chocolate Protein Shake 
Chocolate Protein Shake for Weight Loss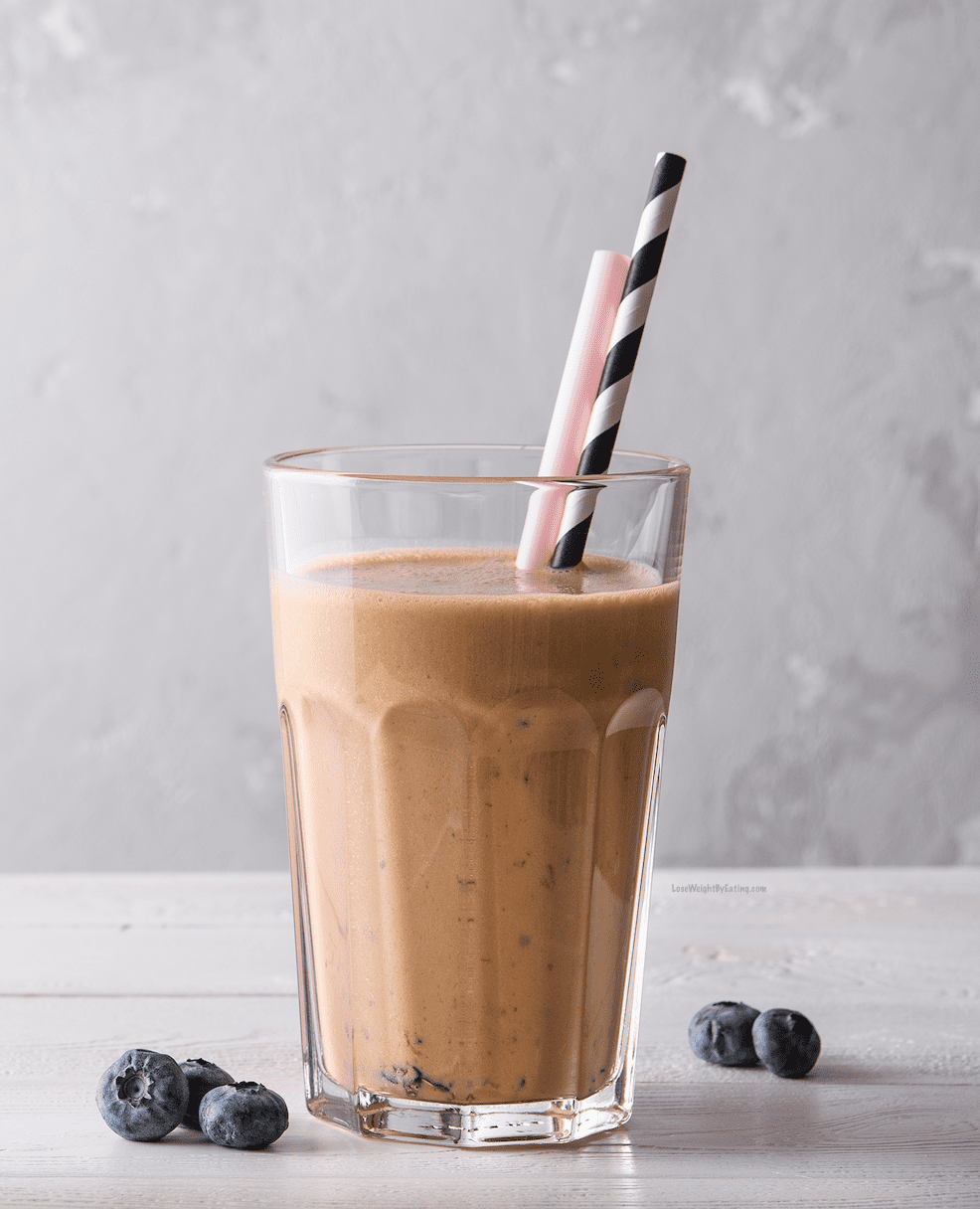 Another milkshake "copycat" recipe, this chocolate protein drink tastes like an ice cream shake. It's just 373 calories and makes a great meal replacement smoothie.
4. Vanilla Orange Smoothie
If you love Orange Julius, you will love this protein drink! It's just like their popular recipe, but with less sugar, calories, carbs and as a bonus it's packed with 27g of protein!
5. Caramel Apple Protein Shake
This apple smoothie uses caramel protein powder to give it the "Fall Feels" and help it taste like a caramel apple.
6. Pumpkin Protein Smoothie
Another Fall/Autumn inspired smoothie, this pumpkin pie smoothie has 28.1g of protein!
7. Pina Colada Protein Shake
You don't have to like Yoga or getting caught in the rain to enjoy this yummy smoothie! It tastes just like a cocktail, but is nonalcoholic and has over 27g of protein!
8. Coffee Protein Smoothie
Similar to the chocolate coffee smoothie above, this protein shake uses vanilla protein powder to give you a vanilla latte flavor.
9. Low Carb Protein Shake
This diabetic smoothie has the best protein powder for those managing their sugar levels and working with diabetes. Plus it has 31.9g of protein and is low in carbs and sugar!
10. Almond Butter Weight Loss Smoothie
Thanks to the almond butter and the protein powder, this smoothie is packed with 25.7g of protein.
More Recipes with Protein Powder:
10 Low Calorie High Protein Smoothies
These 10 protein smoothies are all packed with all-natural ingredients, and lots of filling protein.
Simply click the link for the smoothie you want to make, and gather the printable recipe card.
Special Tip: You can find out more about these smoothies and see photos plus protein counts above!
Instructions 
Add all of the smoothie ingredients to a blender.

Choose your protein of choice and add in.

Serve, and rinse out the blender right away to avoid sticking.
Nutrition
Serving:
1
smoothie
Calories:
150
kcal
What to Read Next:


Lose Weight By Eating Cookbooks

Share these Healthy Recipes: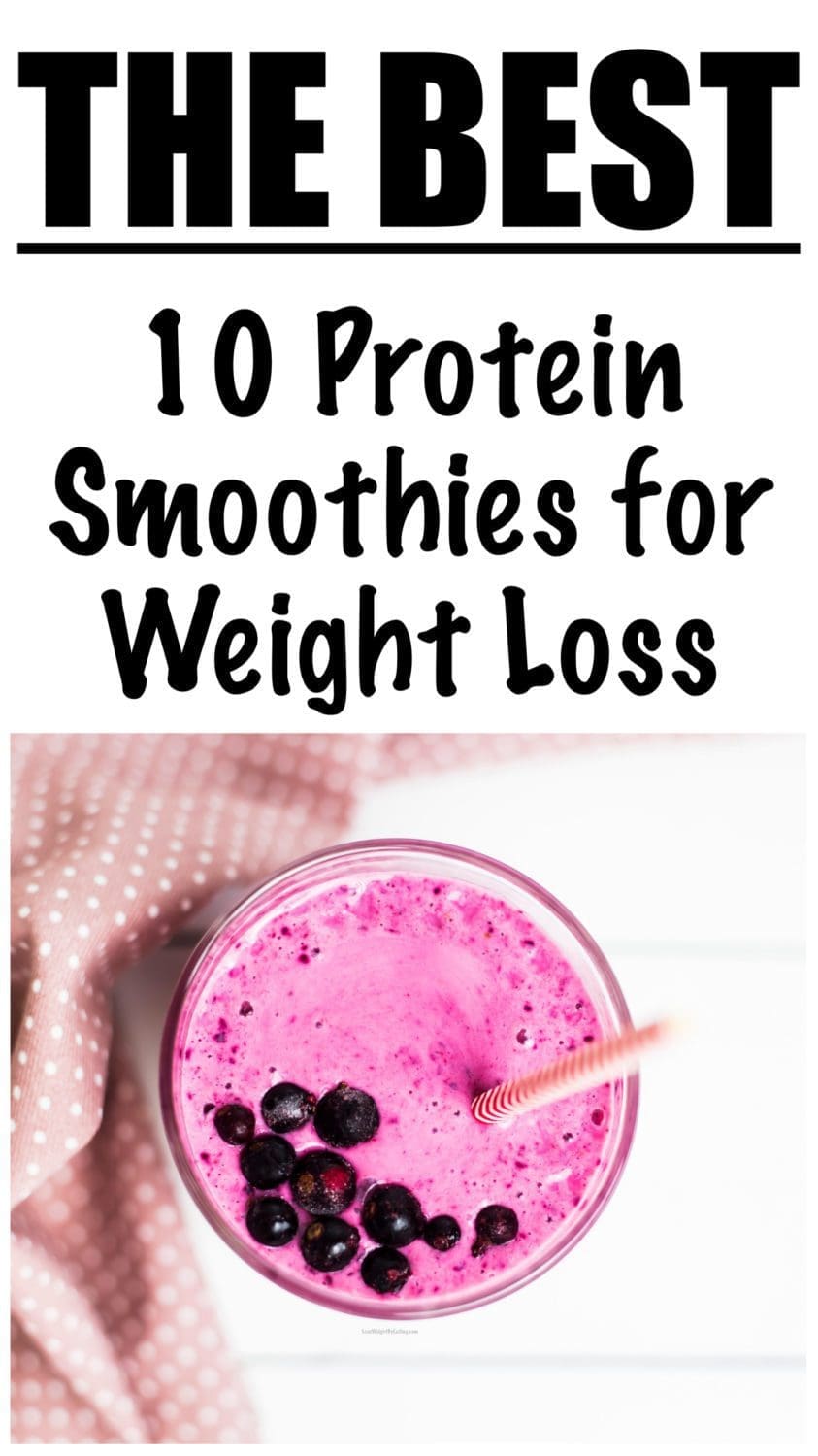 Article History: