I'm a big fan of keeping lots of healthy detox foods in my pantry and fridge. Detox food provides choices that can improve your health, help you lose weight, and even cleanses your liver.
Detox diets are a staple in naturopathic medicine, and my free Detox Diet Week program has helped thousands of people lose weight quickly (1).
You don't need to go on a full detox diet to benefit from these detox foods, just add any of the below 25 ingredients to your shopping list for the best detox food choices anytime.
What Are Detox Foods?
It's all about toxins.
Toxins come in a few different forms, including heavy metals, and occur from both natural and synthetic sources. BPA from plastic containers is one example of a common toxin we often consume into our bodies (2).
Normally, it's your liver's job to remove toxins from your body. However, too many environmental and dietary toxins can overwhelm your liver and block the important nutrients that your metabolism needs (3).
Good detox foods help the liver deal with those harmful substances and the free radicals that they produce (4, 5).
Beyond lowering the levels and effects of toxins in our bodies, foods used to detox almost always have many other perks as well (6).
Key Point: Detox foods keep your liver running efficiently as they filter out toxic substances from your body. These toxins can make you feel unwell if they build up, and make weight loss more difficult.
The Top 25 Detox Foods for Weight Loss
Try adding any of the following 25 detoxing foods to your grocery list.
1. Lemons
Whether you're squeezing it into a detox water drink or over top of a salmon filet, lemon is a great source of vitamin C and antioxidants. Many detox weight loss plans begin with a lemon water cleanse to help flush toxins out of your body (7, 8).
2. Artichokes
I love to snack on roasted artichoke hearts and leaves. This delectable, high-antioxidant vegetable can help neutralize the effects of harmful toxins make it one of the best liver detox foods available (9).
3. Beets
Beets have loads of antioxidants that help reduce inflammation and improve metabolism.
If you've been feeling stressed lately, a glass of beetroot juice can help lower your blood pressure as well (10).
4. Broccoli
My favorite tree-shaped vegetable, broccoli, happens to be a powerful liver detox food full of vitamin C and selenium. Best eaten boiled or raw, broccoli also has plenty of fiber to help move toxins out of your gut (11).
5. Green Tea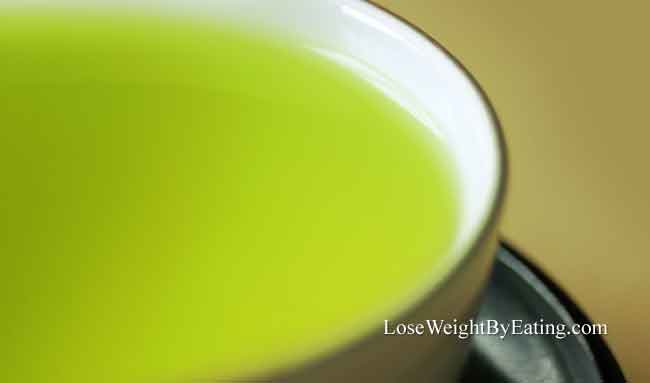 Green tea is so tasty that it's easy to forget about all the antioxidants in it. The caffeine in green tea acts as a diuretic, washing toxins out of you while this drink hydrates you as you enjoy it..
6. Asparagus
If you want to stay healthy and trim, adding asparagus to your diet can help. Research has found that this vegetable packs more antioxidants than broccoli and can even assist in treating certain types of cancer (12).
7. Turmeric
I love to use turmeric for a flavor and color boost in my detox food recipes. The anti-inflammatory properties of curcumin, the yellow-colored part of turmeric spice, can improve liver function while helping to fight off Alzheimer's and cancer (13).
8. Almonds
Almonds are not only great for liver detox, but this nut has also proven to reduce the risk of heart disease. I like to keep a bag of almonds in my purse for light, on-the-go snacking (14).
9. Avocados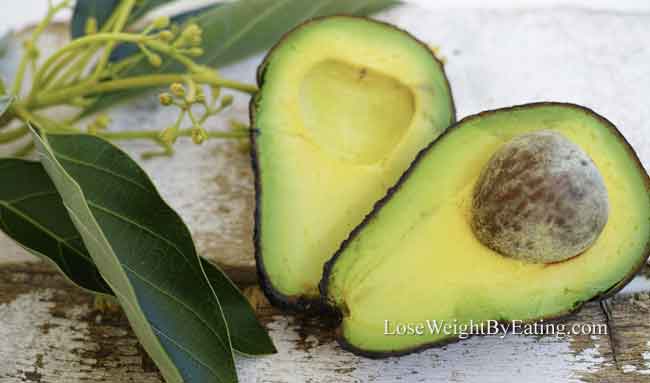 Many people are surprised to find out that avocado, a high-fat food, actually removes bad fats and cholesterol from your blood. Fewer of these fats floating around means that your liver and other organs don't have to work as hard to clear toxins (15).
10. Cabbage
Leafy greens in general contain lots of fiber, which pushes toxins out through the intestines. Cabbage does even more for you because it also has high water content to dilute those substances.
11. Collard Greens
Steamed collard greens make for a delicious and versatile side dish. Luckily, steaming doesn't change how these dark leafy greens affect your body, lowering your risk for heart disease and cancer (16).
12. Dandelion Root
When you think of hangover remedies, you probably don't tend to picture those little yellow dandelion flowers in your backyard. Research shows that this flower's root may protect the liver from alcohol toxicity in addition to fighting bad bacteria in the gut (17).
13. Garlic
Garlic, whether fresh or aged, has the antioxidants that your body needs to fight off damage from free radicals emitted by toxins. This pungent bulb also may improve cardiovascular function (18).
14. Ginger
Ginger is widely known for its anti-nausea effects. This root does more than just cleanse your palate between bites of sushi, however, also offering antioxidants that'll scrub toxic free radicals out of your system (19).
15. Grapefruit
Like other citrus fruits, grapefruit is rich in vitamin C and antioxidants. Be careful about eating grapefruit or drinking its juice if you're taking prescription drugs since it can increase their effects (20).
16. Kale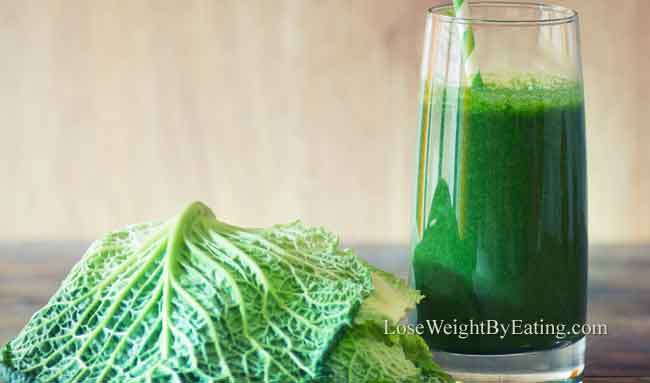 I find that the darkest greens, such as kale, make the best salads. Kale is a good source of fiber, so it keeps toxins moving out while filling you up, explaining why it features so frequently in detox smoothies.
Kale is a good vegetable to have in a detox smoothie recipe.
17. Watercress
Low-calorie watercress, with its antioxidant and diuretic properties, is great for adding texture to a dish. Researchers have found that watercress improves cell recovery after exercise, so you can get back on that treadmill and burn more calories sooner (21).
18. Wheatgrass
Wheatgrass is another common ingredient for detox food recipes and green smoothies. Supplementing with this grass may address gastrointestinal issues that can mess with your diet (22).
19. Fennel
Looking like a cross between carrots, onions, and celery, fennel features an excellent nutritional profile of vitamins and minerals. Its vitamin C content alone can reduce the toxins that slow you down, yet it puts a few other antioxidants into play as well.
20. Guacamole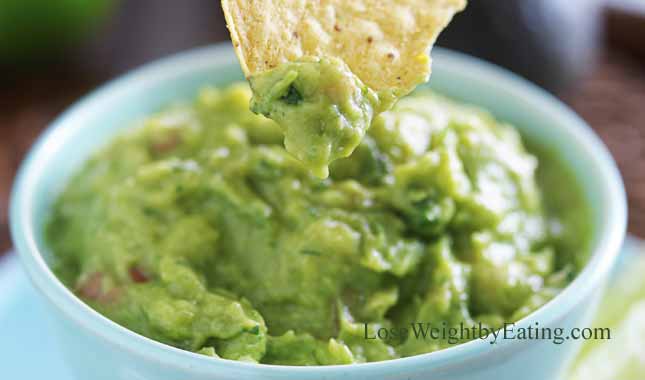 If avocado on its own is wonderful for your liver, then guacamole is at the next level. I've already covered how good the lemon juice in it is, but the fresh cilantro further aids the liver in detoxing heavy metals (23).
21. Lemongrass
For a little variety, some people will throw a bit of lemongrass into their detox juice. This herb works through several antioxidants to block free radicals from damaging your skin and organs (24).
22. Olive Oil
Whole pressed, extra virgin olive oil is one of the best-known sources of antioxidants to date. However, you don't want overdo it on your tomato salad since it's still an oil, meaning it's almost all fat.
23. Onions
Sautéed or fresh and crunchy, onions elevate a recipe like no other ingredient can. These bulbs stimulate antioxidant enzymes in the liver and reduce blood lipids and bad bacteria in the gut (25).
24. Seaweed
When I'm feeling adventurous with my meals, seaweed salad tends to hit the spot. This potent antioxidant food improves blood flow and absorbs toxins (26).
25. Wild Salmon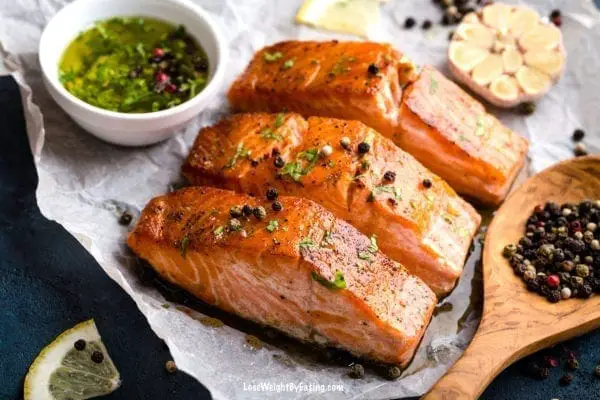 The protein in wild salmon sounds really good to me at the end of a long day. However, the real star of this detox food is the omega-3 fatty acids, which reduce inflammation in the body and may stave off cardiovascular and autoimmune diseases (27).
Try my Cranberry-Orange Crusted Salmon recipe, it's delicious!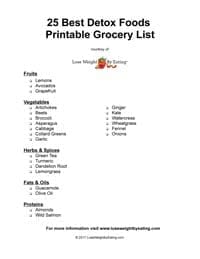 What Should You Avoid During a Detox Cleanse?
Don't drink alcohol. If you're working hard to detox your liver, you don't want to undo it all by drinking alcohol.
Avoid Sugar. Sugar is a toxic substance that taxes your liver among other things. Try to avoid it as much as possible any any form, including sweets, drinks, and other sweetened foods.
Stress. Too much stress has been clinically proven to sabotage weight loss attempts (28).
Overeating. Your body is only designed to process a certain amount of food in a given day. When you overeat, your liver and other vital organs have to work overtime to process it all. If you're trying to detox, do your body a favor and avoid stuffing your face.
Too much caffeine. Caffeine is a diuretic, and if you drink too much of it it's likely that you're not getting enough fluids. Drinking plenty of water is an important part of any detox diet or cleanse.
Remember to take it easy. It's more important to establish healthy eating habits in general than to complete a particular phase of a cleanse.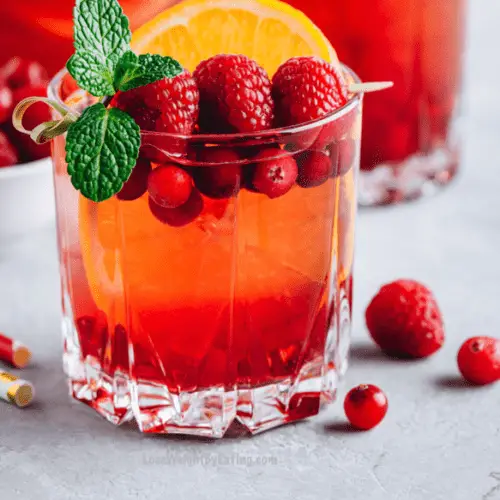 Apple Cider Vinegar and Cranberry Detox Drink
This cranberry juice detox for weight loss will help jumpstart your metabolism, promote heart and urinary track health.
The cranberry detox water is great for liver health and detoxing, it's an anti inflammatory, promotes gut health. And thanks to the superfoods in this recipe, this flat belly detox water can help you lose weight fast!
Enjoy 1 glass of cranberry water detox on an empty stomach, 3 times a day. Ideally, having this cranberry cleanse drink 1 hour before eating each meal can help you shed excess fat fast.
Instructions 
To a glass, add the water, cranberry juice, apple cider vinegar, simple syrup, and fresh orange juice.

Mix together with a spoon or a straw, then top with ice, garnish, and drink.
Nutrition
Serving:
8
oz
Calories:
22
kcal
Carbohydrates:
4.8
g
Protein:
0.2
g
Fat:
0
g
Saturated Fat:
0
g
Cholesterol:
0
mg
Sodium:
3
mg
Potassium:
71
mg
Fiber:
0.6
g
Sugar:
3.3
g
Calcium:
13
mg
Iron:
0
mg
Conclusion
Eating detox foods for weight loss can benefit you in so many ways. Just from adding the detoxing foods that I've listed to your diet, you can possibly prevent cancer, heart disease, and many other health issues.
I hope that you'll enjoy these natural detox foods as much as I do. If I missed one of your favorites, let me know in the comments.
Lose Weight By Eating cookbooks:

What to Read Next:


Related Articles: