This Low Calorie Pumpkin Spice Latte Recipe is low calorie, low sugar, and easy to make without any fancy equipment! The pumpkin spice latte at Starbucks is 380 calories for a grande, but you can enjoy this pumpkin latte for just 36 calories, for the same size!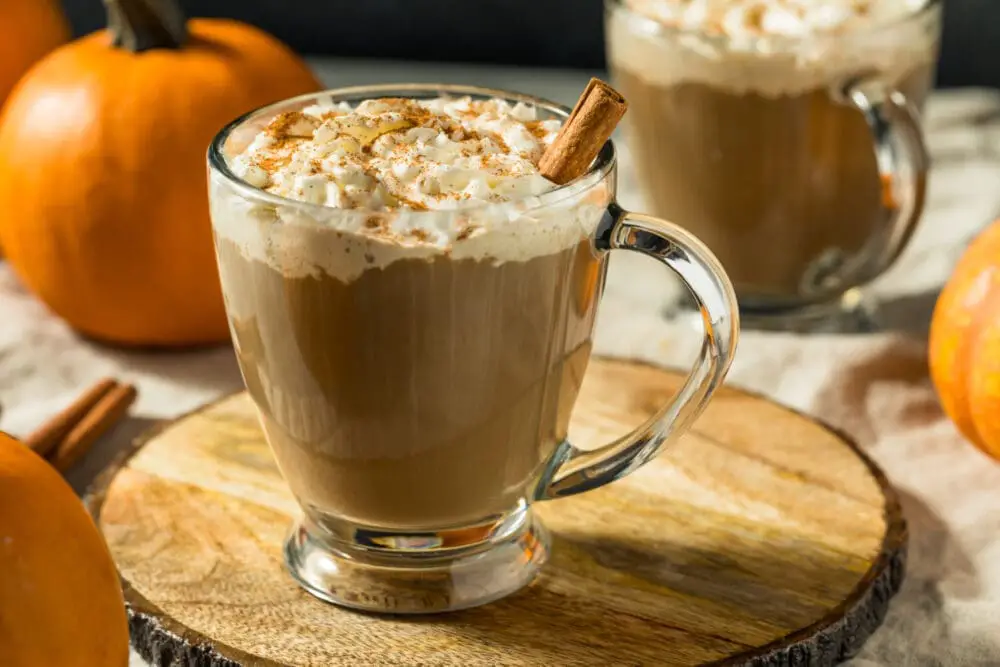 Low Calorie Pumpkin Spice Latte
Healthy Pumpkin Spice Latte Recipe Variations
Low Sugar Pumpkin Spice Lattes
These pumpkin spice lattes are already low in sugar, thanks to the zero calorie all-natural sweetener. You'll want to stick with this sweetener to keep it low in sugar. Also, make sure to get unsweetened almond milk and pumpkin puree, and not pumpkin pie filling which is full of sugar.
Decaf Pumpkin Spice Lattes
You can easily make these pumpkin spice lattes decaf by using either strongly brewed decaf coffee, or decaf espresso.
High Protein Pumpkin Spice Lattes
You can add a scoop of either vanilla protein powder (skip the vanilla extract if you do) or by adding in a scoop of unflavored collagen powder. They both will dissolve easily in the hot coffee.
Vegan Pumpkin Spice Lattes
These pumpkin spice lattes are already vegan, thanks to the almond milk. Make sure to choose either almond milk or your favorite vegan milk to make these drinks. You'll also want to make sure any whipped cream you add to the top is vegan. I like almond milk whipped cream.
More Milk Options
You can use any milk you like in this recipe! I choose almond milk because it's both the lowest in calories, and also naturally boosts metabolism. But feel free to swap it out for dairy, soy, oat, or any of your favorite milks. It will change the nutrition, but it will still be delicious.
More Sweetener Options
I like to use an all-natural zero calorie sweetener in this recipe. It help keep carbs, sugar and calories low. You can swap it out for coconut, monk fruit, or regular pure cane sugar. Some will change the nutrition a bit, but this recipe is versatile and you can choose your favorite.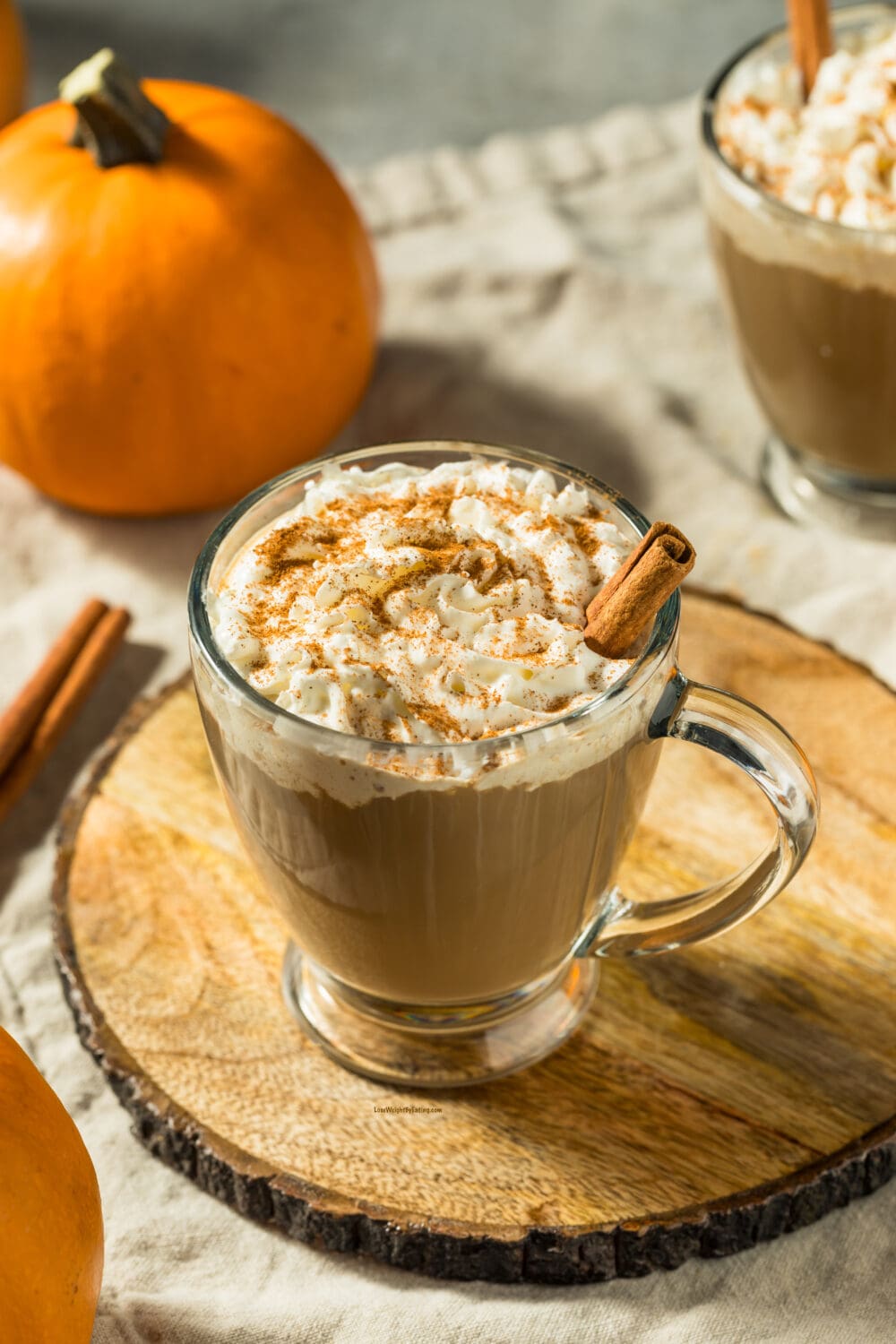 Healthy Pumpkin Spice Latte Meal Prep & Storage
Meal Prep
Since you have to get a can of pumpkin puree, open it and just use a tiny bit of it, meal prepping this recipe is a smart and low cost option.
Freeze – Add pumpkin puree to small bags or meal prep containers and freeze for later. When you add the milk to the pot, add in the frozen puree and it will defrost and heat up as the milk does.
Storage
I like to add the leftovers to the fridge and enjoy later over ice as an iced version of the drink. You can also freeze the leftovers into ice cube molds, then use them later to chill iced pumpkin lattes.
Refrigerate – Will hold for 2 days in the fridge. Store in an air tight container like a jar.
Freeze – Will hold as ice cubes in the freezer for up to a month.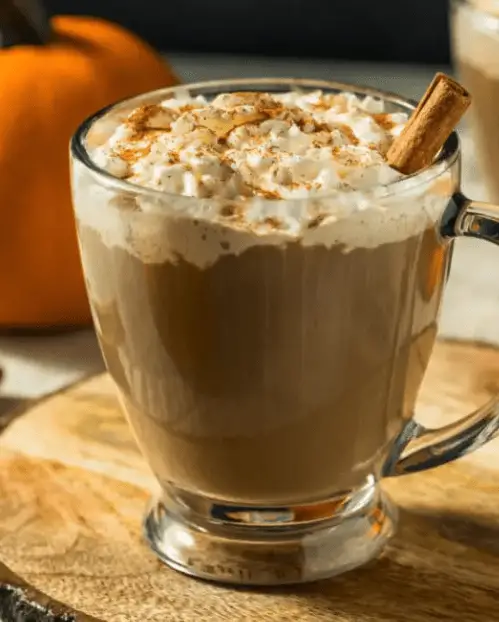 Low Calorie Pumpkin Spice Latte Recipe
More Low Calorie Latte Recipes: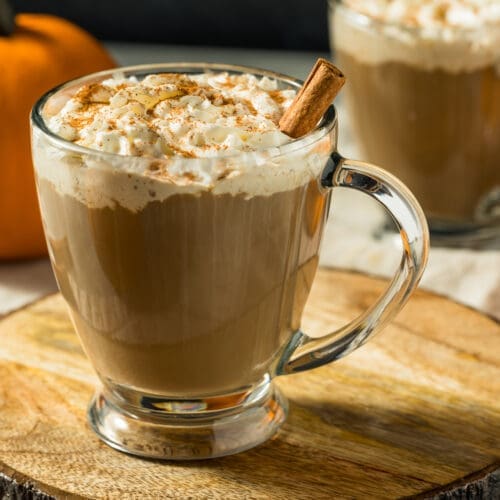 Low Calorie Pumpkin Spice Latte (36 Calories)
This low calorie homemade pumpkin spice latte is just 36 calories! Plus it's made with real pumpkin!
Try this low calorie recipe for pumpkin spice latte Starbucks copycat today, you don't need any fancy equipment to make the best pumpkin spice latte at home!
Instructions 
Heat the milk, pumpkin pie spice, pumpkin puree, and zero calorie sweetener in a small sauce pan on medium low heat.

Once warmed whisk briskly and constantly to create foam.

Remove from heat, stir in coffee and serve hot.
Nutrition
Serving:
1
cup
Calories:
36
kcal
Carbohydrates:
4
g
Protein:
0.8
g
Fat:
1.6
g
Saturated Fat:
0
g
Cholesterol:
0
mg
Sodium:
91
mg
Potassium:
144
mg
Fiber:
1.2
g
Sugar:
1.4
g
Calcium:
231
mg
Iron:
1
mg
So I bet you're asking yourself, who is this writer and why is she the pro at low calorie coffee drinks. My name is Audrey Johns and I am an authority in healthy, low calorie, and weight loss recipes. As a 4 time best selling cookbook author with HarperCollins, I lead the pack when it comes to all-natural low calorie recipes like this one. I have been on countless TV shows (The Today Show, Rachael Ray, The Doctors, etc.) showing off my tips and tricks to cut calories and eat (and in this case drink) your favorite recipes in a healthy and low calorie way. I know you'll love my recipes, thousands already have.
Nutrition and Calories in a Pumpkin Spice Latte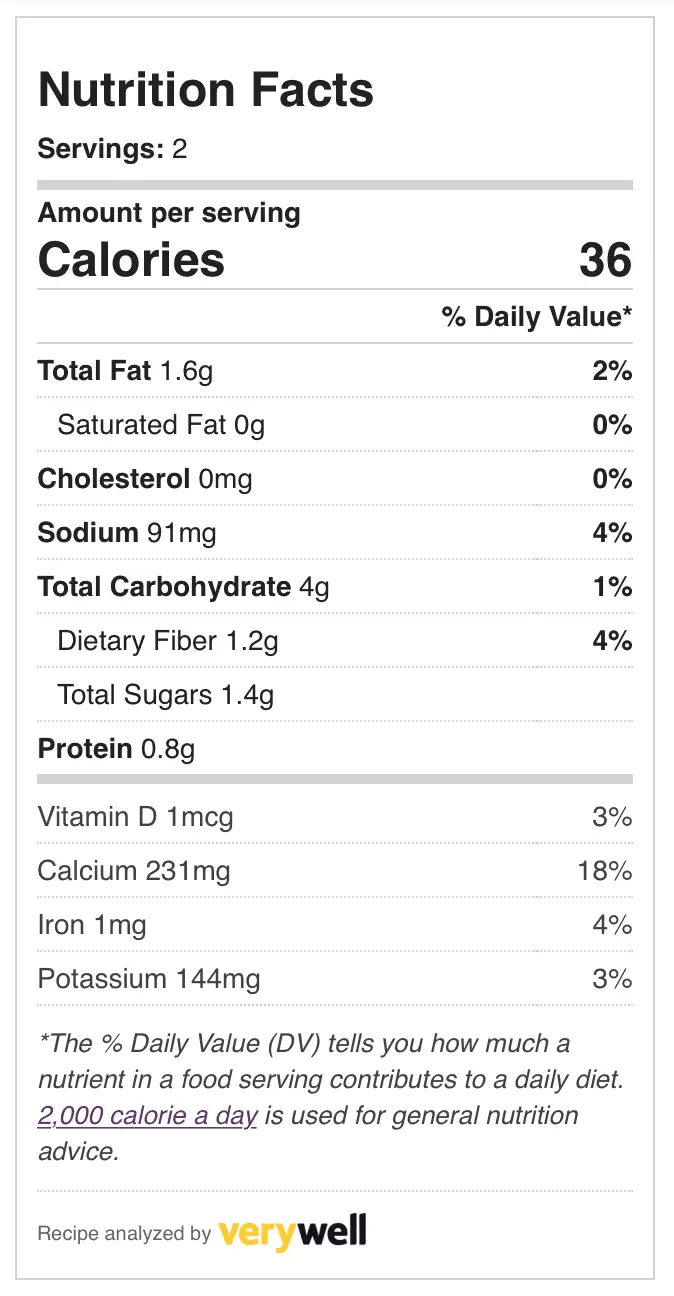 More Weight Loss Recipes:


Lose Weight By Eating Cookbooks

Share this Low Calorie Recipe: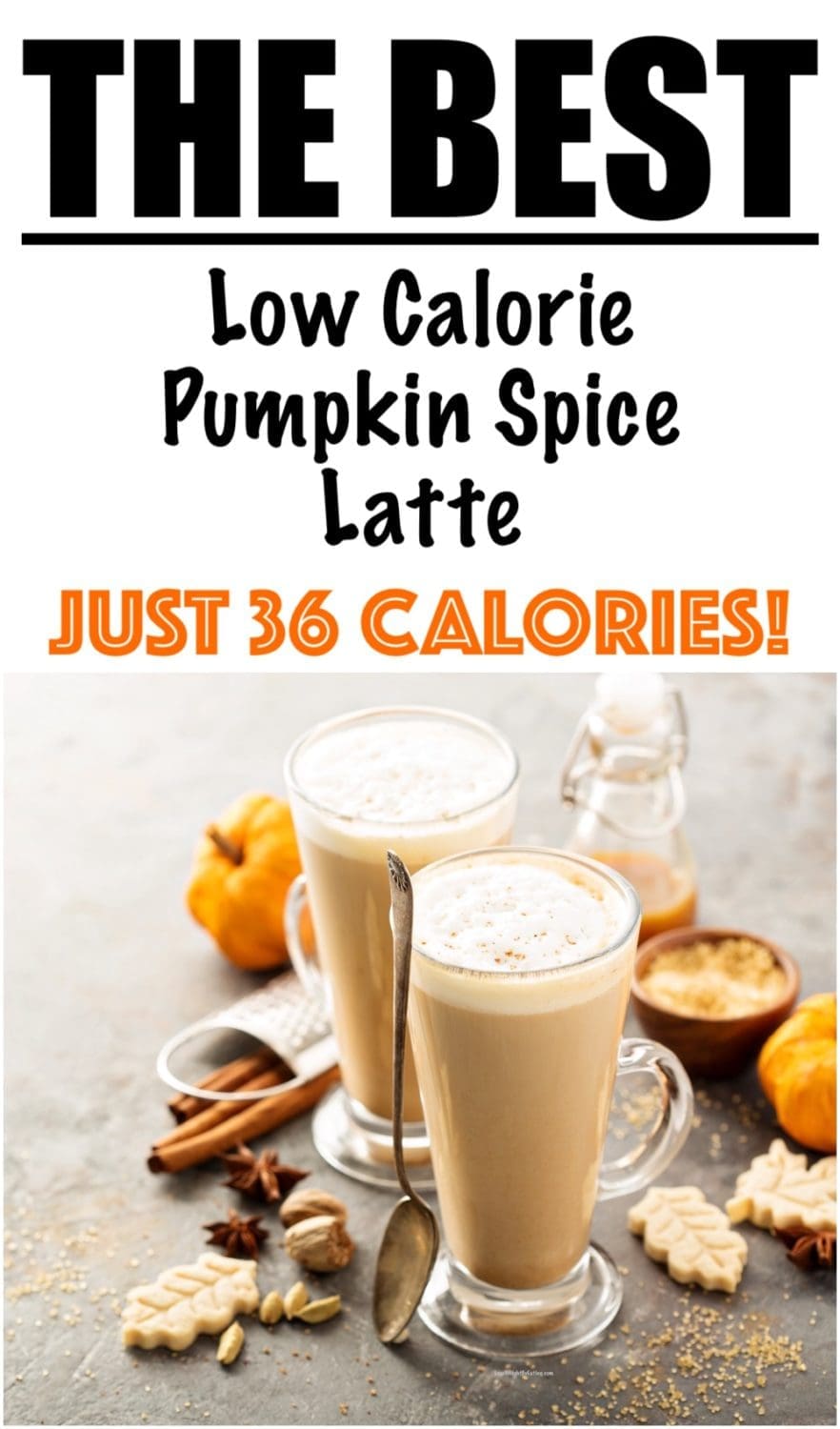 Article History:
Originally written and published on October 31, 2021 by Audrey Johns
Updated on September 11, 2023 by Audrey Johns
New Photos taken October 17, 2023
Updated on November 1, 2023 by Audrey Johns