This 3 Ingredient Low Calorie Peanut Butter Cookie Recipe has no flour and no butter, and is so easy and fun to make!
I made this recipe for my daughter's last play date, and I had to stop the girls from eating the entire tray! They are kid approved (and demanded now) in my house. And I love that they are a healthier version, so I can have some too.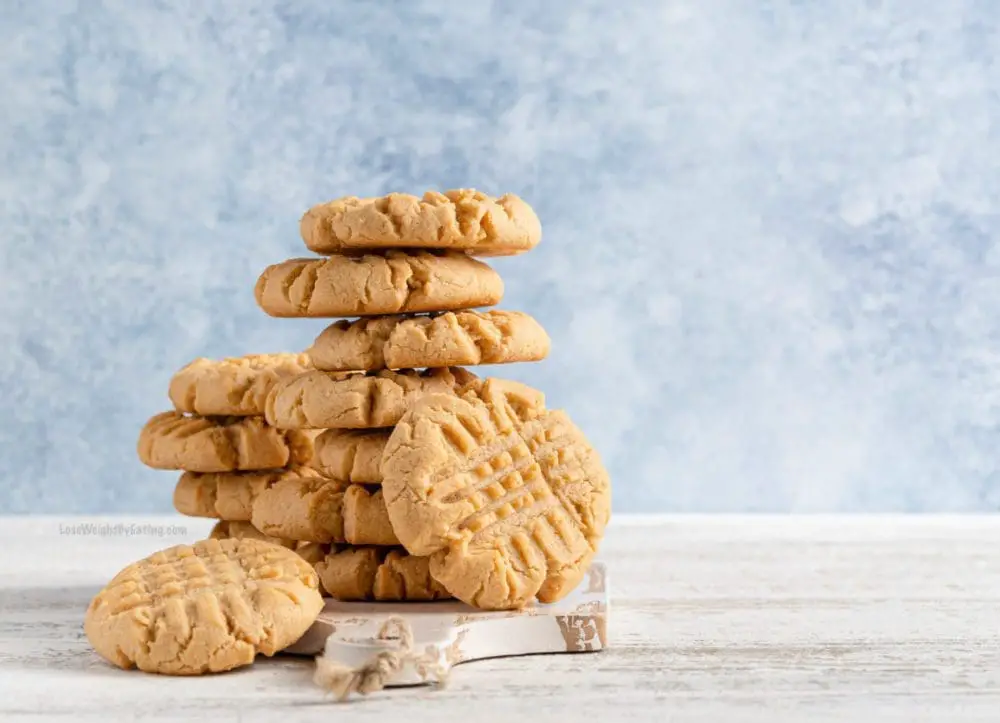 3 Ingredient Peanut Butter Cookie Recipe
I'm making an effort to shorten these articles, a request that has come from my readers. So on top of cutting down the size of the article, I have also supplied you with these handy links. You can click them to jump to the sections you're looking for.
3 Ingredients for Low Calorie Peanut Butter Cookies
Just 3 ingredients, how great is that? I love this because it saves money and time. Plus carbs and sugar too!
I like adding chocolate kisses to the tops of 1/2 of these cookies when the holidays come around. It makes for variety and they look so impressive. See how to do this in the recipe card.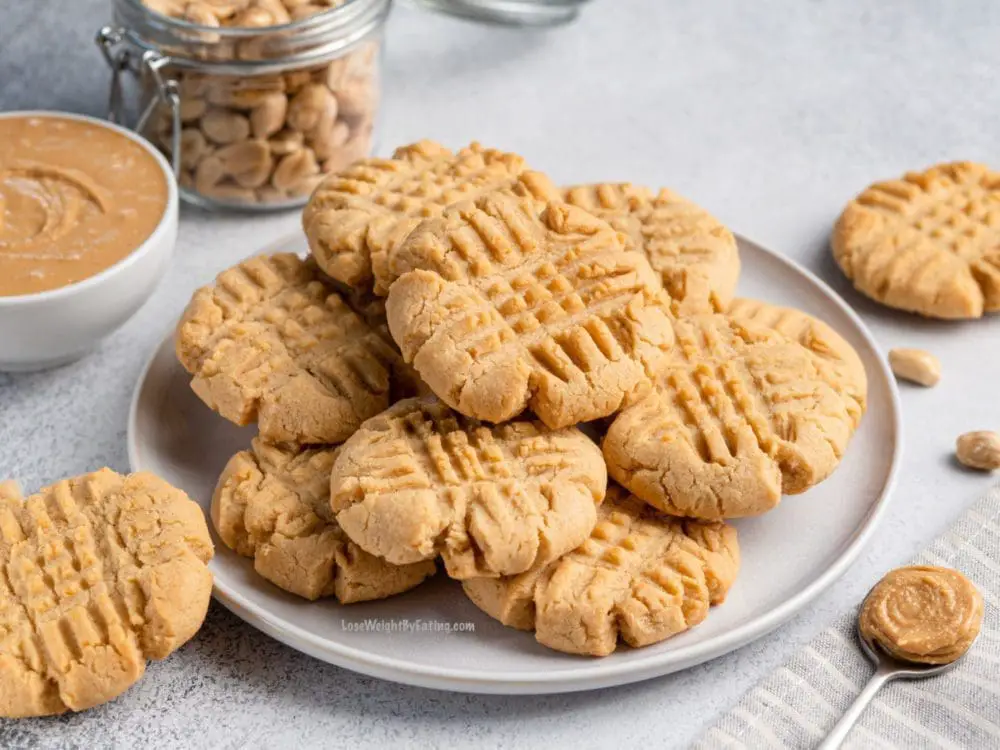 Shopping List for Peanut Butter Cookies:
How to Make Easy Peanut Butter Cookies
These cookies are so easy to make, and fun to bake with kids.
I like to let my daughter do the mixing and the fork pattern, baking has become a fun bonding activity in my house. And both of these steps are safe for all ages.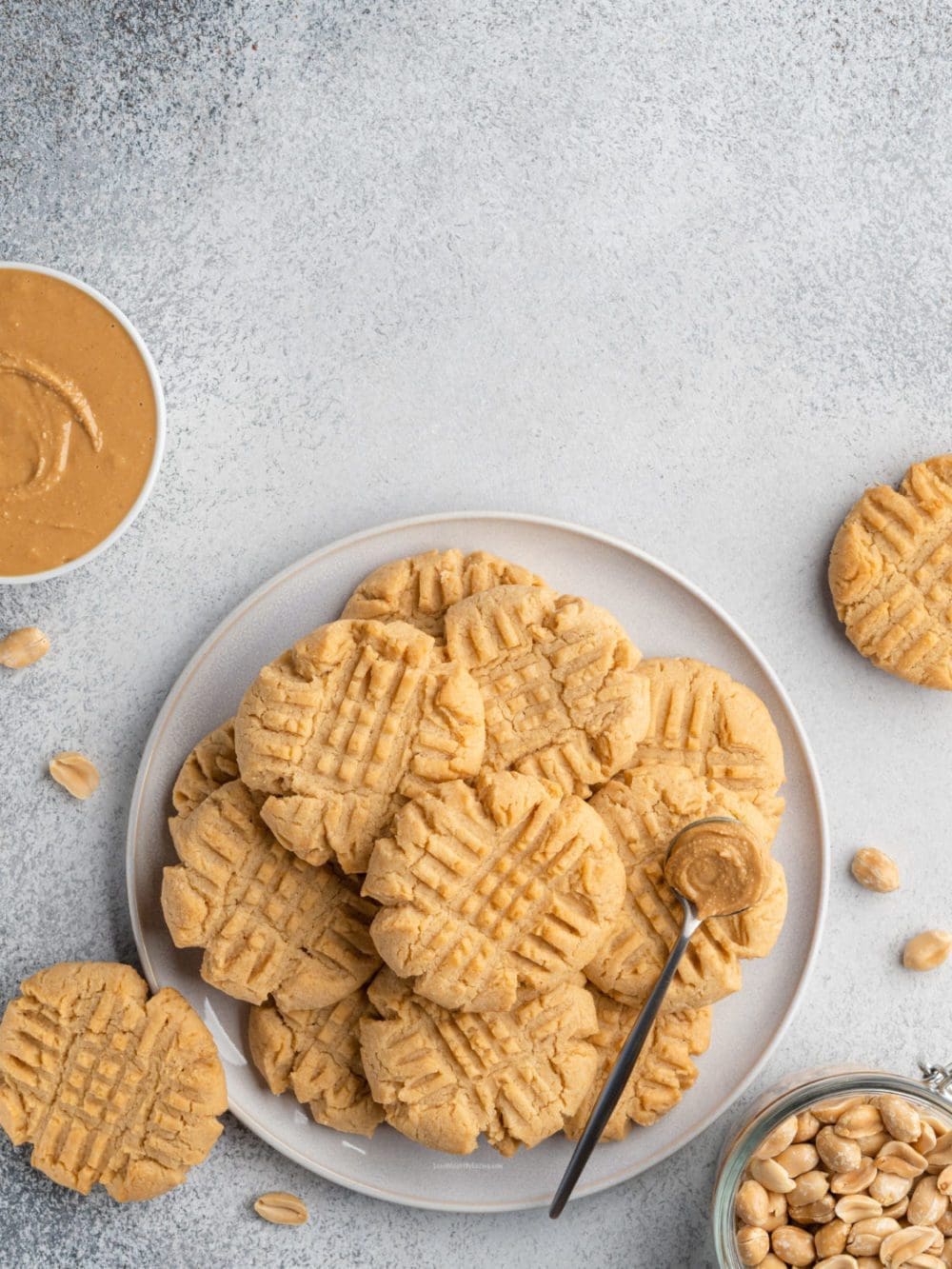 How to Make Peanut Butter Cookies:
Preheat the oven to 350 degrees and line a baking sheet parchment paper.
In a large mixing bowl, combine peanut butter, sugar and egg. Mix well.
Form 12 balls of cookie dough and place on the prepared baking sheet.
With the palm of your hand press each cookie in a circular shape. (If the cookie dough sticks, wet your hands)
Then press down with a fork, rotate and press again to get the signature peanut butter cookie pattern.
Bake for 10-12 minutes, until golden on the edges.
Remove from the oven and let cool before serving.
Low Calorie Peanut Butter Cookie Recipe
These easy peanut butter cookies are great for bake sales, cookie parties, or just fun baking and healthy desserts.
I have many more healthy and low calorie cookie recipes, here are a few to try out:
Nutrition and Calories in Recipe for Peanut Butter Cookies
This nutrition is based off using regular peanut butter. If you choose to get no sugar added peanut butter (I highly recommend) it will be lower in calories and sugar. But I figured I should use the most common peanut butter to make this nutrition label. This way it works for everyone.
The serving size is 1 cookie, and the nutrition is based off using the  all-natural zero calorie sugar noted in the recipe card above.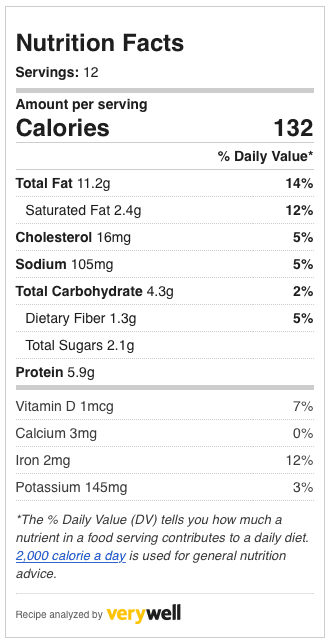 Important Note: As a reminder, at Lose Weight By Eating the goal is to make healthier, all-natural versions of your favorite recipes… not all will be "diet worthy" depending on the diet you are on. But they will be healthier versions to help curb your cravings.
What to Read Next:



Lose Weight By Eating Cookbooks

Share this Low Calorie Recipe: