These 6 Low Calorie Tortellini Soup Recipes are low calorie and filling! They start at just 345 calories for a BIG serving. You'll find 6 recipes below suited for every diet!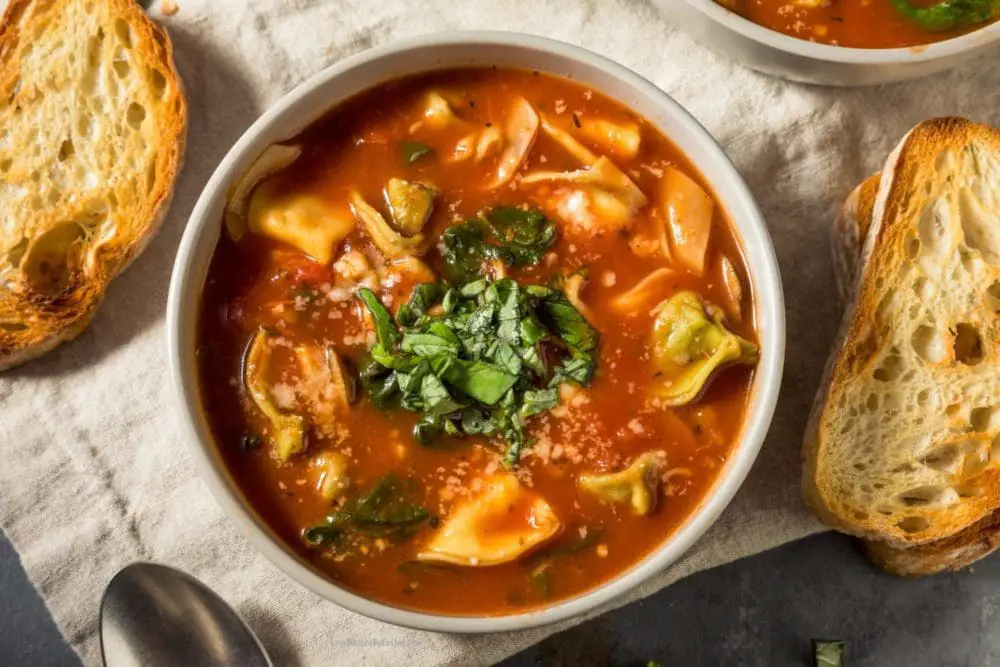 Everything You'll Need
Olive oil spray
1 onion
½ teaspoon salt
¼ teaspoon pepper
2 garlic cloves
1 (28-ounce can) crushed tomatoes
4 cups vegetable broth
9 ounces tortellini (see recipe card for vegan and GF options)
5 cups chopped kale
½ cup fresh basil
½ teaspoon red pepper flakes (optional)
More Add-ins like sausage, chicken, pesto, and creamy soups below in recipe card
Low Calorie Tortellini Soup Recipes
Skip Ahead:
Healthy Tortellini Soup Meal Prep and Storage
Meal Prep – Cook the soup and the tortellini separately as directed, then allow both to cool completely. Scoop single servings into individual containers, or family sized servings into gallon freezer bags (or jars/containers with lids). Separating the tortellini and the soup (or it will fall apart).
Frozen Soup – Be sure any container is only filled 2/3 full as the soup will expand in the freezer. Store for up to a month in the freezer. If freezing gallon bags, lay flat to freeze to save storage room. 
Refrigerated Soup – Will hold in the refrigerator for 4 days.
Reheating – Add to a medium or large sauce pot, heat frozen for 30 minutes on low (add tortellini for the last 10 minutes). Or defrosted soup for 5-10 minutes over medium-low heat (add the tortellini after 5 minutes).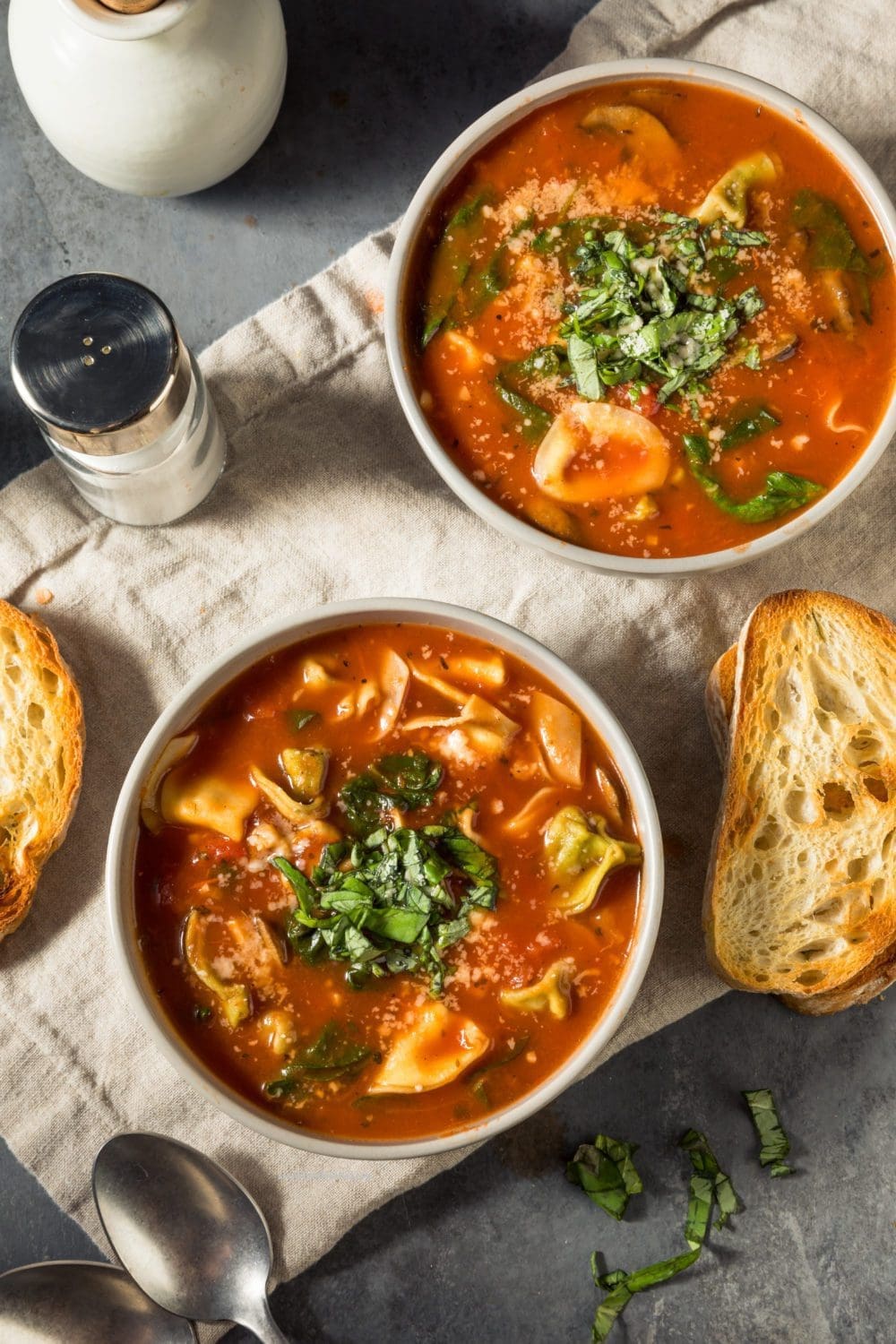 Low Calorie Tortellini Soup Recipes
More Low Calorie Soup Recipes: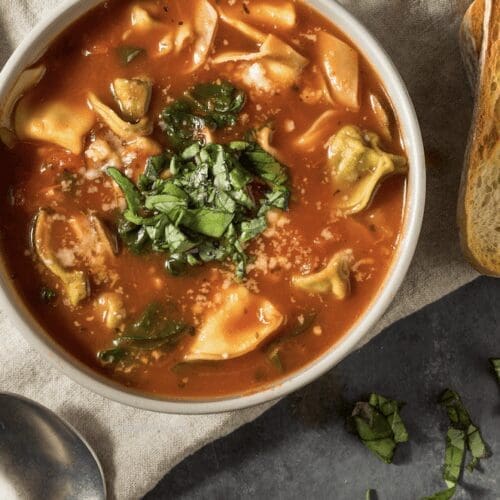 Low Calorie Tortellini Soup Recipes
These tortellini soup recipes are filling and delicious, and just 345 calories for 2 cups of yummy soup!
We supplied you with 1 main tortellini soup recipe, and 5 additional soup recipes form meaty, to pesto, and even a vegetarian tortellini soup recipe.
Special Tip: If you want to add that cheesy pop of flavor to the vegan tortellini recipe, add 1 tablespoon of Nutritional Yeast to the top of each serving.
Ingredients  
Instructions 
Heat a large pot over medium heat and spray with olive oil.

Add the onion, salt, and pepper and cook, stirring, until the onions begin to soften, about 5 minutes.

Add the garlic, tomatoes, broth, and red pepper flakes. Cover and simmer for 30 minutes.

Meanwhile, cook the tortellini according to the package directions until al dente in a separate pot.

Add the cooked tortellini and the kale (plus any sausage or chicken you are using) to the soup and simmer 2 more minutes.

Serve topped with fresh chopped basil (and parmesan or pesto if using).
Nutrition
Serving:
2
cups
Calories:
345
kcal
Carbohydrates:
60.7
g
Protein:
19
g
Fat:
3.4
g
Saturated Fat:
1.1
g
Cholesterol:
18
mg
Sodium:
1820
mg
Potassium:
674
mg
Fiber:
9.7
g
Sugar:
14.4
g
Calcium:
275
mg
Iron:
6
mg
About the Author
Hi, my name is Audrey Johns and I am a 4 time best selling cookbook author! All 4 of my low calorie cookbooks are published by HarperCollins (the oldest publishing house in the US!) and have been featured on prominent TV shows like The Today Show, Rachael Ray and The Doctors. I am a low calorie and healthy recipe authority and my delicious recipes are tried and loved by thousands of readers. 
After a one year 150 pound weight loss (and I've kept it off for 13 years!) I started sharing all of my low calorie recipes with the world. They are always all-natural and geared around weight loss and weight management. I have even made some of these recipes with my Biggest Loser pal Bob Harper! Check out my weight loss story, my best selling cookbooks, and my numerous TV appearances by clicking here.
Nutrition and Calories in Tortellini Soup
The nutrition and calories are based off 1 serving (2 cups) of the vegan tortellini soup recipe above. HOWEVER, the nutrition database I use did not have the option for vegan tortellini, I could only add cheese tortellini. With that said, the vegan recipe is actually slightly lower in calories. And the database is always updated, and as soon as they add in vegan tortellini, I will update this section.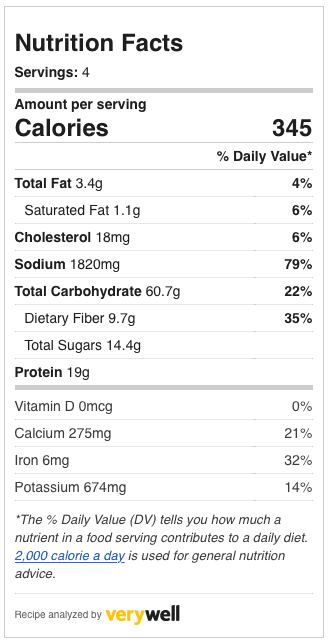 Important Note: As a reminder, at Lose Weight By Eating it is my goal to make you healthier, all-natural versions of your favorite recipes… not all will be "diet worthy" depending on the diet you are on. But they will be healthier versions to help curb your cravings.
More Weight Loss Recipes:


Lose Weight By Eating Cookbooks

Share these Healthy Low Calorie Recipes: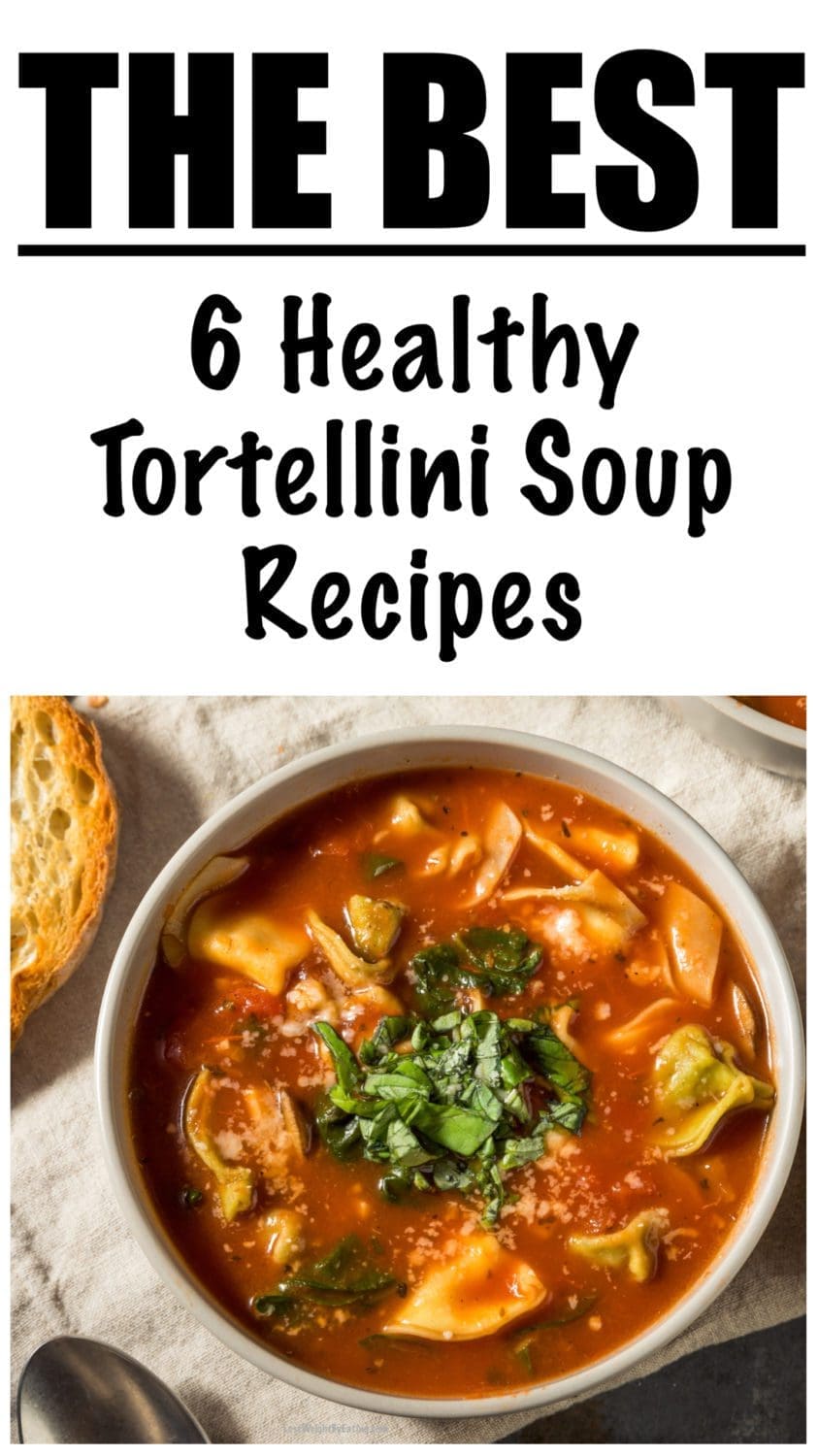 Article History: