These 7 Low calorie Tequila Drinks pack a punch, but without all the unnecessary calories!
And with seven low calorie drinks with tequila, you'll be sure to find one you love. I update this article often, each time I make a new tequila cocktail. So be sure to check back from time to time to find more yummy drink recipes.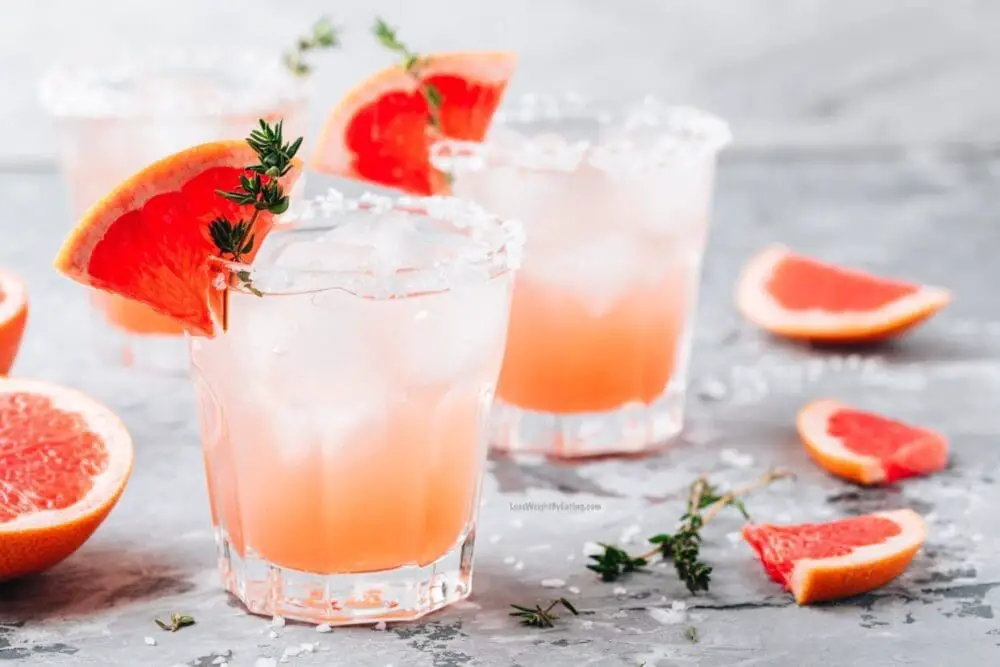 From a low calorie paloma, to a ranch water, super low calorie margarita and more. I know you'll find a new favorite cocktail below!
Low Calorie Tequila Drinks
I like to get right into the recipes, so here we go. The lowest calorie tequila drinks you can make. They are all-natural and pretty strong. So drink responsibly.
Just 113 calories each, these low calorie tequila cocktails pack a punch and save you both calories and sugar.
Each margarita has just 1.1g of sugar too, so no matter what diet you're on, it's a healthier option to a traditional margarita.
At just 131 calories, this cocktail packs a punch for just a low amount of calories.
It has 0.2g of sugar and just 0.9g of carbs, making it a healthier option when looking for low calorie drinks.
These low calorie margaritas are just 142 calories, and make a wonderful low calorie blended cocktail.
The best part, is you use frozen strawberries. So you can have the ingredients for this recipe on hand anytime.
The yummy Paloma has become quite the popular recipe! I was able to take it down to just 117 calories, 1.9g of sugar and low carb too.
Perfect for summer, this citrusy drink is great on warm days. It's strong though, so watch out.
These low calorie tequila cocktails pack a punch in both strength and spice!
If you love spicy margaritas, then you will really love this 161 calorie, low carb margarita.
This longtime reader favorite recipe is just 135 calories! It's packed full of flavor (and tequila) and so pretty and impressive.
I like to make these for backyard barbecues, but they are fun anytime!
These coconut margaritas are just 179 calories (the average coconut margarita is 588 calories) and is lower in fat, sugar and carbs.
For that tropical beach flavor, this low calorie tequila drink can't be beat.
7 Low Calorie Tequila Drink Recipes
I know you will love these skinny tequila drinks! Here are some more low calorie cocktails you might love.
What to Read Next:
Lose Weight By Eating Cookbooks

Share these Low Calorie Recipes: