This printable How to Cook Quinoa in a Rice Cooker guide makes 2 cups of cooked quinoa (or more with the click of a button) quickly and easily.
Plus, this extra easy recipe for rice cooker quinoa is great for meal prep recipes, as well as your favorite side dishes.
The best rice cooker for quinoa is the Instant Pot Rice Cooker (not the Instant Pot — the rice cooker!)
But you can make rice cooker quinoa recipes in any rice cooker! And below we will show you how.
This How to Cook Quinoa in a Rice Cooker article comes with a printable recipe card!
How to Cook Quinoa in a Rice Cooker
This article will supply you with everything you'll need to make quinoa rice cooker recipes.
From a shopping list, to a "how to" guide, and even a printable recipe card and nutrition label. You'll find it all in the helpful sections below.
To make this rice cooker quinoa cooking guide easy, we've supplied you with the following sections.
Read through them for helpful resources, or skip ahead to the printable recipe card.
What You'll Find in this Article:
Helpful Tip for Shopping: Take a screenshot of the shopping list to your phone. This way you have it at your fingertips the next time you go grocery shopping.
Recipe Card Uses: You can email yourself this recipe card so you can easily search for it (I have a folder in my email just for recipes!) Or print it so you have it handy, and can make notes. You can even pin this how to make quinoa in rice cooker guide to Pinterest so it is safely stored for you.
Up next, a shopping list for steamer quinoa, and some healthy quinoa recipes!
Ingredients for Quinoa in Rice Cooker Recipes
Quinoa cooking rice cooker recipes are ideal for meal prep, and salads.
Here we will share a few favorite quinoa recipes you can try out with this rice cooker quinoa.
5 Healthy Meal Prep Quinoa Recipes:
Try out any of these recipes for your next meal prep lunches or dinners…
Up next, we will supply you with a shopping list for quinoa recipes in rice cooker. You probably already have everything! But if you don't, there are links to add the ingredients to your cart.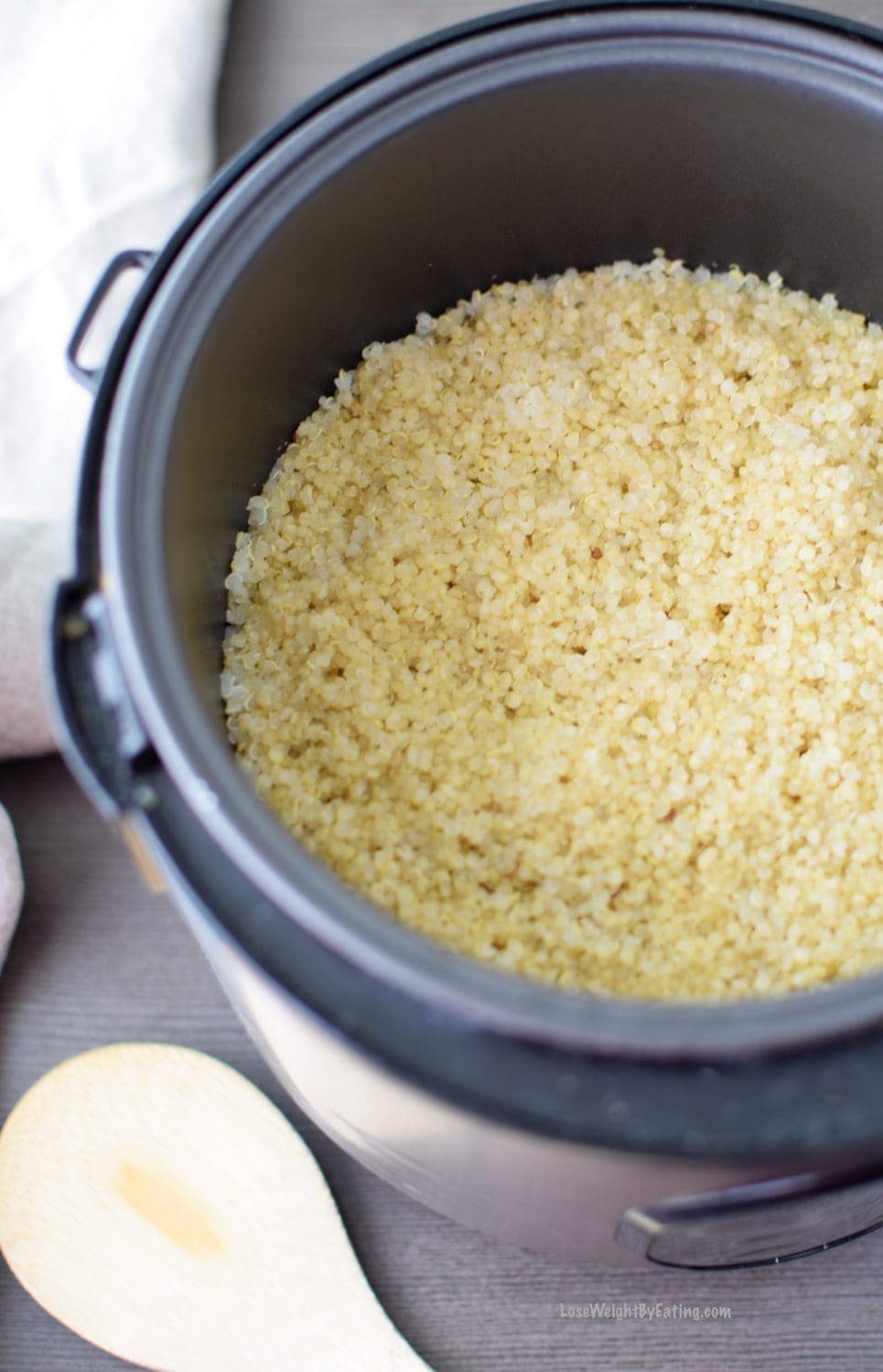 Shopping List for Cooking Quinoa in a Rice Cooker:
Special Tip: You can find all the measurements in the recipe card below. There you can choose how many servings of rice cook quinoa you want to make. It will do all the measurement math for you! All of the ingredients for rice cooker quinoa recipes can be doubled or tripled with the click of a button.
Up next, how to cook quinoa rice….
How to Make Quinoa in a Rice Cooker
The quinoa to water ratio rice cooker is the same as if you were to cook it on the stove.
It's a 1:2 ratio, meaning for every 1 cup of quinoa, you will need 1 cup of water or broth.
How to Make Quinoa in Rice Cooker:
Add the quinoa to a fine mesh strainer, and rinse with cold water.
Pour the quinoa, broth or water, and salt to the rice cooker.
Press cook, or click the 'white rice' function.
Cook, undisturbed (don't take the lid off) for about 30 minutes until all the water is absorbed.
Fluff with a fork and serve, or set aside to cool for meal prep.
Special Tip: You can find these directions, along with measurements, nutrition and more in the sharable recipe card in the next section!
Up next, a printable guide for rice cooker quinoa cooking instructions…
Printable Card – How to Cook Quinoa in a Rice Cooker
Cooking quinoa in a rice cooker is great for meal prepping, or just for getting a meal on the table quick.
This printable guide will help you for years to come if you print it, or pin it to Pinterest!
Nutrition and Calories in Quinoa Rice Cooker Recipes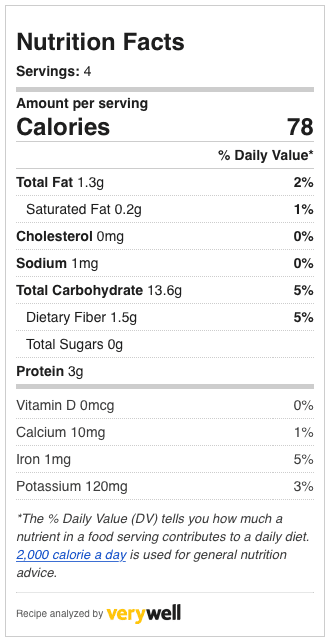 What to Read Next:



Lose Weight By Eating Cookbooks

Pin this Quinoa Guide to Pinterest